News from South West England
Find out how we are finding homes for children in South West England
It was a delight to be at Spring Harvest in Minehead. Our team had so many encouraging conversations with people. Thanks if you stopped to chat, or if you're a Champion who took a stint on the event stand so we could grab a cuppa!
Almost three years since we were last able to gather in-person for the Home for Good Summit, on 7 May 2022, we were finally able to come together - some online via livestream, some in-person in Milton Keynes. Our day was fuelled by and focused on the words of 1 Corinthians 12 as we reflected together on God's heart and how we each have a part to play to care for children and young people, knowing that together we will find a home for every child who needs one. You can read more about the Summit here. It was great to be able to display our lovely little house decorations, which were beautifully painted by Bagnalls and will be used by our Engagement team when they're at speaking engagements. Thank you, Bagnalls!
On May 31, Regional Lead Clare took over the Twitter account of Salisbury Diocese to share about the need for foster carers in Wiltshire - have a look at their page to see! You can find it at @DioSalisbury.
At the beginning of June, Dave Kingswood joined the South West team as Bath and North East Somerset Coordinator. We're delighted to be able to work more closely with him and excited about what he will being to the team!
It was great to share on Hope RadioFM in the Bournemouth Christchurch Poole area. This was an opportunity that arose after we connected with the presenter at Spring Harvest!
This summer, Home for Good is embarking on a UK-wide tour with Riding lights Theatre Company. Entertaining and thought-provoking, the play My Place follows the stories of four children in care – an individual child, a pair of siblings and an unaccompanied refugee. They have different backgrounds and journeys, brought to life through a range of colourful story-telling techniques, including song and spoken word. Each story highlights the need for all vulnerable children to have a safe, stable and loving home where they can thrive.
On its South West leg of the tour, My Place will be performed at:
St Paul's, Weston Super Mare, Saturday 25th June
St Mary's, Devizes, Sunday 26th June
Yeovil Community Church, Tuesday 28th June
St Matthew's Exeter, Thursday 30th June
Engine House, Redruth, Friday 1st July
Upton Vale Baptist Church, Torquay, Saturday 2nd July
St Matthew's Kingsdown, Bristol Sunday 3rd July
Performances usually start at 7:30pm and each evening will finish with an opportunity to hear about Home for Good and how each of us can play our part in transforming the lives of vulnerable children and young people. Tickets are £10 each (£8 for concessions). You can find out more at ticketsource.co.uk/ridinglights
We have a number of exciting opportunities in the coming weeks:
Regional Lead Clare and Torbay Coordinator Maren will be training "Be Transformed" SWYM students all about trauma, attachment and how they can make incremental changes in their actions as youth/children's workers that will help care experienced children in their churches to feel more welcome and safe.
Clare will be at All Together Now, a residential for fostering and adoptive families co-run with Scripture Union in the idyllic (if it's not raining!) Quantocks in Somerset
Bristol Coordinator Stu Dendy and Dave Kingswood will be at The Gathering for men in beautiful Cotswolds 25-26 June, come and chat with us about what it means to be a father figure.
Maren will be at CreationFest 29-31 July at the Royal Cornwall Showground, come and say hello! If you're a Champion and can help, please let us know!
Sign up for the Great Bristol Run and join a growing team who will raise money for Home for Good and share the need for foster carers as they run through the city!
What can I be praying for?
We would love you to stand with us in prayer as we continue to work to find a home for every child who needs one in the South West.
Pray that many will be touched and inspired by the Riding Lights performances in this region, and moved to consider their own personal response.
Pray for fruitful conversations at The Gathering and Creationfest.
Pray that families will leave All Together Now refreshed and encouraged. Similarly, pray for those who will attend Juniper Tree Breaks run by our amazing champion Tory Barrow.
Are there any events happening soon that I can attend?
Head over to our South West England page to find out what is happening in the area and find all the local support groups.
How do I get in touch with a member of the Home for Good team in South West England?
Clare Walker heads up Home for Good's work in South West England and she would love to hear from you! You can contact her through the link below.
Our local co-ordinators operate in Bristol (Stu), Torbay (Maren) and Bath and North East Somerset (Dave). Send them an email though the links below.
You might also be interested in
Connect locally
I would like to find out what is
going on in my area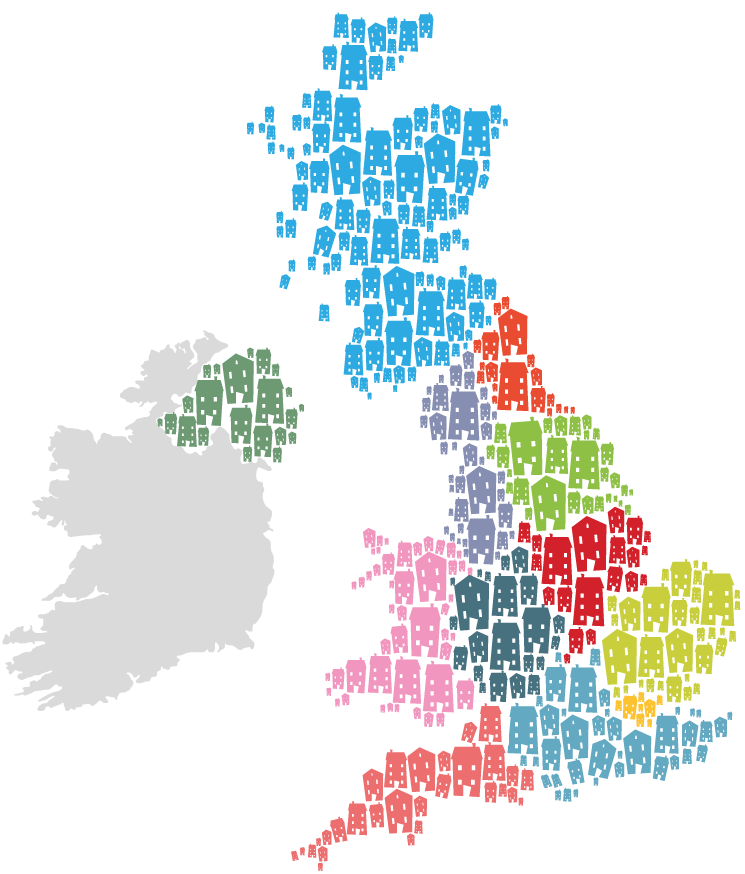 Join our mailing list for the latest Home for Good news and ways to get involved.
Together we can find a home for every child who needs one.
£25 per month could help us create and collate inspiring articles and blogs that encourage and inform the families and communities who care for vulnerable children