News from South West England
Find out how we are finding homes for children in South West England
It's been fantastic to be able to start meeting in-person again as we work to inspire and journey with individuals and churches in the South West of England. We've had a number of really fruitful opportunities over the past few months. Here are just a few highlights:
Our South West Lead Clare Walker returned to CreationFest in August, with a stand in the exhibition space and a chance to share during a breakfast meeting of the work of Home for Good. We were thrilled that the Rt Revd Philip Mounstephen, Bishop of Truro, was able to join us, and it was so encouraging to connect with many new churches as people stepped forward to put themselves on the map!
It's been wonderful to be able to connect with our wonderful Champions who have been gathering both on Zoom and in person. We've also loved getting back into churches– thanks to Fishponds Baptist church who invited us to speak in August.
In September, Clare had the privilege to volunteer alongside a number of Champions at a residential for fostering and adoptive families at GreatWood in the Quantocks. What a privilege, to be part of this effort to help foster and adoptive families enjoy a break together.
Some very exciting news: our team in the South West is growing! We now have two local coordinators working alongside Clare. Local coordinators work with Home for Good regional leads to engage with churches and individuals in a particular area or community.
Stu Dendy became our Bristol Coordinator in September, having spent nearly thirty years working in the care sector and, more recently, ten years with an NGO in Uganda.
Maren Hedermann joined us at the beginning of October, stepping into the role of Torbay Coordinator. Maren has previously worked in youth and children's work and in schools, and is passionate about seeing children thrive.
We're so pleased to have both Stu and Maren on the team! Get in touch below if you are in Torbay or Bristol – they would love to connect with you.

We have a few upcoming opportunities we'd love to make you aware of:
Do you live and/or attend a church in Devizes? We are working with churches across the town to deliver a fostering campaign. Get in touch with Clare if you want to be involved or think your church could help.
One of our wonderful Champions, Tory Barrow, is now running Juniper Tree Breaks for fostering and adoptive families in Dorset. Contact Clare if you or someone you know could benefit from a short break during October half term or beyond.
Watch this space: We are hoping to start a peer support group in Somerset in the near future.
What can I be praying for?
We would love you to stand with us in prayer as we continue to work to find a home for every child who needs one in the South West.
Pray for Stu and Maren as they settle into their new roles within the Home for Good team. Pray for ongoing and new opportunities and relationships in Bristol and Torbay.
Give thanks for a wonderful group of Champions as they support our team in finding a home for every child who needs one in the South West.
Pray for the social workers in the local authorities where we work (Bristol, Torbay, Wiltshire). Pray for stamina, strength, and renewed energy as they continue to serve the vulnerable children in their community through difficult times and increasing caseloads.
Are there any events happening soon that I can attend?
Head over to our South West England page to find out what is happening in the area and find all the local support groups.
How do I get in touch with a member of the Home for Good team in South West England?
Clare Walker heads up Home for Good's work in South West England and she would love to hear from you! You can contact her through the link below.
Our local co-ordinators operate in Bristol (Stu) and Torbay (Maren). Send them an email though the links below.
You might also be interested in
Connect locally
I would like to find out what is
going on in my area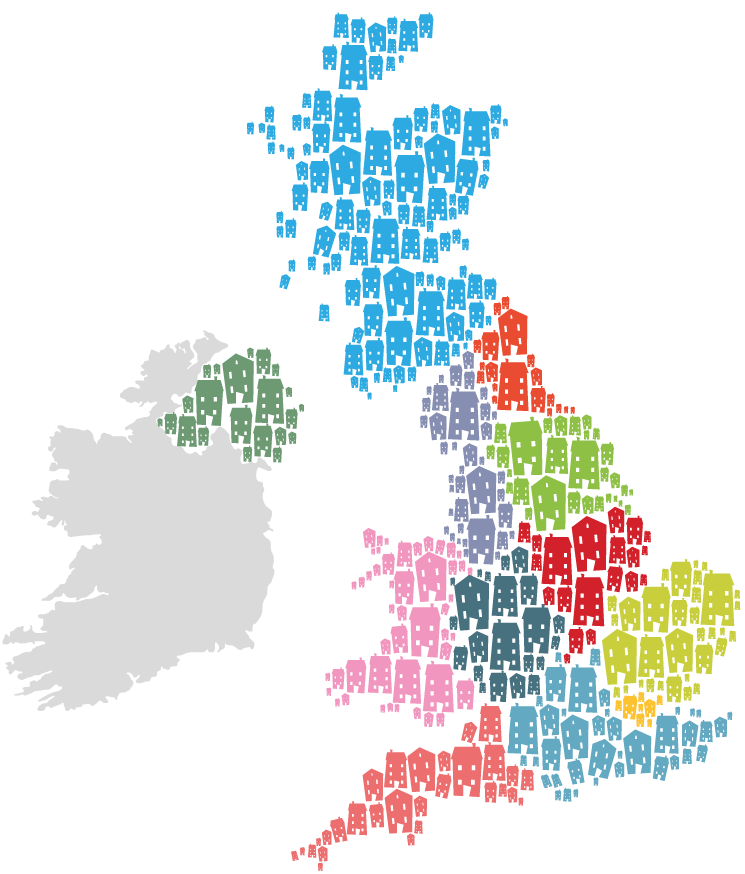 Join our mailing list for the latest Home for Good news and ways to get involved.
Together we can find a home for every child who needs one.
£25 per month could help us create and collate inspiring articles and blogs that encourage and inform the families and communities who care for vulnerable children