The supported lodgings process
Making sense of the application and assessment.
Our recent report, Brimming with Potential: The case for supported lodgings, highlights that national guidance and structures around supported lodgings are basic and skeletal, which means that there are elements of the application, assessment and matching processes that vary quite significantly between areas and schemes.
Home for Good is working hard to increase the awareness of supported lodgings as a life-changing provision for teenagers, and to ensure that the provision is offered in a way that is consistent and standardised across the UK so that every teenager receives the support they need and every host is equipped to provide this support.
The basic overview below includes some elements of the application, assessment and matching process that you can likely expect from your local provider as you explore becoming a supported lodgings host.
Step 1: Enquiry
Make an enquiry with your local authority or Health and Social Care (HSC) trust or an external supported lodgings provider. Initial enquiries to become a supported lodgings host can usually be made via phone or e-mail and often you will have the opportunity to speak with someone on the phone to find out more information and ask any initial questions you may have.
Step 2: Application
Complete the application form required by your chosen local authority, Trust or external provider. Application forms are usually quite in-depth and will require a range of information about you and your family. You will likely be asked to share your reasons for wanting to become a supported lodgings host. You may also need to provide details of three or four people who would be willing to act as references for you.

Step 3: Preparation
At this point, your chosen supported lodgings provider will likely begin DBS or police checks on you and all members of your family who live in your home and are over the age of 16. They will check the references you have provided. You may take part in some initial training before continuing with the assessment process.
Step 4: Assessment
A member of the supported lodgings team may go through your application form with you. You might work together to identify your strengths, your suitability for the role of a supported lodgings host and some areas in which you may require further support or training. They may also want to talk to other close members of your family, including any birth children you have, if they are old enough. The purpose of these conversations is to establish your suitability to care for a young person. You will likely also receive a visit to your home to ensure that it is safe and appropriate for a teenager.
Step 5: Approval
In most cases, information gathered during the assessment process will be presented to a panel who will decide whether or not to approve you as a supported lodgings host for teenagers. This panel will be made up of a group of professionals from healthcare and social work backgrounds and independent individuals who have experience of the care system.
Step 6: Matching
Once you have been approved as a supported lodgings host, you are available to be matched with a young person. Most providers will perform a thorough assessment of the needs of the young person and of any associated risks before matching them with a host. They will also take into account the beliefs, culture and values of both the young person and the host, the level of experience the host has, the family dynamics and any children already in the home and the location of the host's property, particularly in relation to the young person's place of education, training or employment and existing support network.
There may be an opportunity for the host and the young person to meet before they move in. This meeting might include a discussion around expectations, both from the young person and the host, as well as some time to get to know one another. After this meeting, if both parties agree to the match, the placement will proceed.
On-going training and support
Different supported lodgings providers will provide varying levels of training and support. Many will offer on-going training related to areas of safeguarding, equality and diversity, and responding to challenging behaviour. Many also offer access to on-call support from a designated member of the supported lodgings team. Many providers also offer support to young people.
We at Home for Good understand that caring for teenagers who have experienced trauma comes with challenges alongside the joys. Every young person is unique and the struggles they face will outwork in different ways, and as a supportive and trusted adult in their lives you will be doing all you can to help them work through their struggles. We recognise that this isn't easy, so our Enquiry and Family Care team are available to you for guidance and prayer. We also want to equip your church to be a supportive community for you and to facilitate peer support wherever possible. For more specialist support, we can signpost you to some great organisations who may be able to help.
---
Charlie* went into a supported lodgings placement after the relationships in her foster home broke down. When she first met her host, she thought she was a bit crazy, but after a few weeks of settling in, she found that they got on extremely well. The placement lasted a year and a half, and they kept in touch. A few years later, Charlie is now in work and renting a room from her host. She takes her host's mum out and babysits the children – she says it's just like her family.
*name changed for confidentiality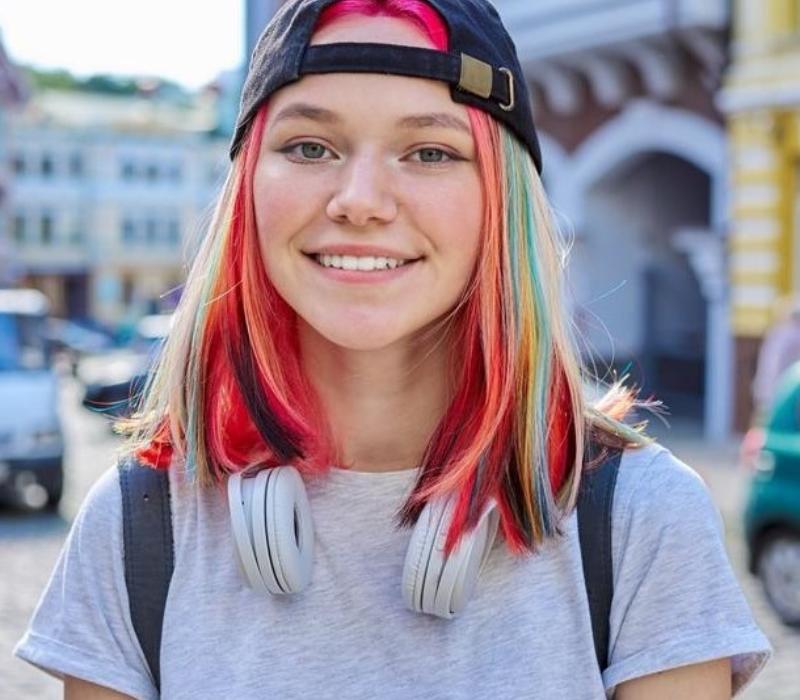 If you are considering becoming a supported lodgings host, we would love to help you explore this further. Contact us through the form below or call our enquiry line on 0300 001 0995 and one of our team will be pleased to talk with you.
I would like to find out what is
going on in my area
Join our mailing list for the latest Home for Good news and ways to get involved.