News from Scotland
Find out how we are finding homes for children in Scotland
Duncan Shelton joined our team as Scotland Lead at the beginning of 2022, and immediately began engaging with the Guild in Scotland. We are in the first year of a three-year partnership with them, as they help fundraise on behalf of the Church of Scotland. We're so pleased to be working together with the Guild to raise awareness, gather support and ultimately find homes for children and young people who are waiting.
We've been connecting with church leaders across Glasgow. Glasgow has the highest rate of children in care in all of Scotland, so we are passionate to raise awareness of the need for more local foster and adoptive families.
We have had a number of new peer-support groups connect recently with Home for Good. We're so encouraged by this; it's so important that every family has access to a community who understand, who can share wisdom and who pray.
Duncan is looking forward to meeting with our Scottish Champions on Zoom at the end of April, offering an opportunity to find out more about the work of Home for Good in Scotland and what being a Champion in Scotland might look like in the future.
We are thrilled to share that Home for Good is embarking on a UK-wide tour with Riding lights Theatre Company. Entertaining and thought-provoking, the play My Place follows the stories of four children in care – an individual child, a pair of siblings and an unaccompanied refugee. They have different backgrounds and journeys, brought to life through a range of colourful story-telling techniques, including song and spoken word. Each story highlights the need for all vulnerable children to have a safe, stable and loving home where they can thrive. Riding Lights will be visiting venues in Edinburgh and Glasgow, and we're hoping to add a few more venues to the tour so keep your eyes peeled. To find out more about the play, and to grab your ticket, visit ticketsource.co.uk/ridinglights.
Finally, we'd love to invite you to join us for our upcoming webinar, Creating Communities of Welcome – a 90-minute webinar designed to help your church community better understand the experiences and needs of care-experienced children and their families, so that your church family can become an increasingly supportive and welcoming space. You can join us on either Monday 25 April or Thursday 9 June at 7.30pm.
We're encouraged to see some significant changes occurring within the Scottish care system. On Wednesday 30 March, the Scottish Government released an implementation plan on keeping The Promise. It details 80 actions and commitments that the Scottish Government aim to make within the coming years to help improve the care system. It includes a pledge to introduce a national allowance for foster and kinship carers across the country, a long-awaited pledge that many of our Home for Good friends in Scotland will be glad to see! We prayed for this in March; let's give thanks to our faithful God who hears our prayers! Thank you for praying with us. Please continue to pray for the implementation of exciting changes coming directly from the Scottish Independent Care Review.
What can I be praying for?
We would love you to stand with us in prayer as we continue to work to find a home for every child who needs one in Scotland.
Let's pray for the swift implementation of the many plans the Scottish Government have mentioned in their 'Keeping the Promise' implementation plan. Pray that it maintains and strengthens in momentum as we enter the mid-way point of the 2021-24 plan of The Promise.
Pray for social workers across Scotland, that as these changes come into place they feel well supported and valued as the care system continues to change the way they work.
Let's pray for existing foster carers, kinship carers, special guardians, supported lodgings hosts and adoptive parents in Scotland. Pray that as we continue to adjust to life outside of COVID restrictions, more people and churches come forward to be a part of the growing network of those who care for children and young people.
Are there any events happening soon that I can attend?
Head over to our Scotland page to find out what is happening in the area and find all the local support groups.
How do I get in touch with a member of the Home for Good team in Scotland?
Duncan Shelton heads up Home for Good's work in Scotland and he would love to hear from you! You can contact him through the button below.
You might also be interested in
Connect locally
I would like to find out what is
going on in my area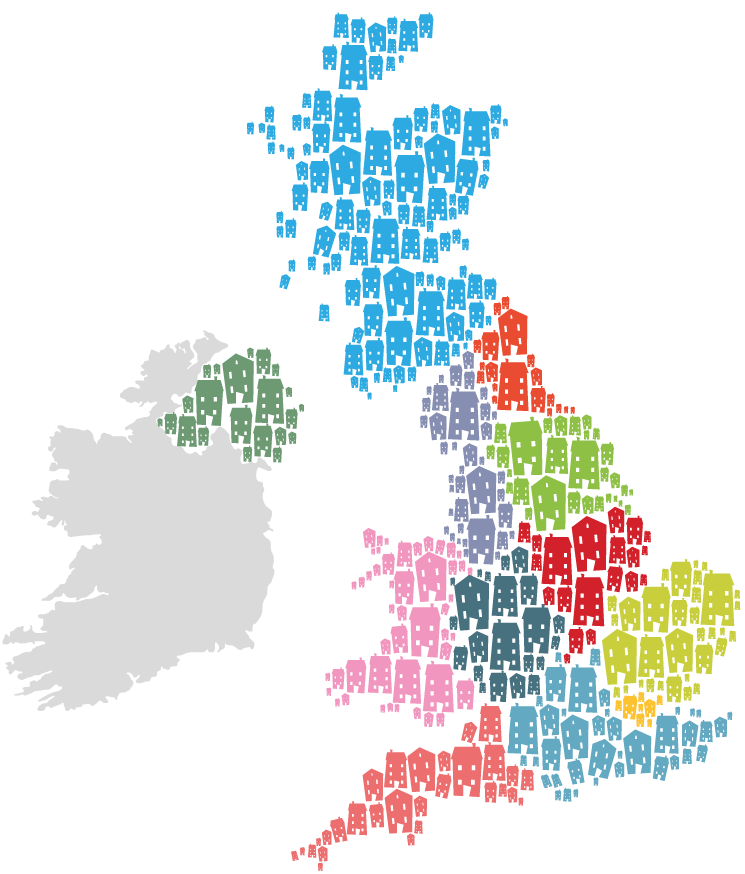 Join our mailing list for the latest Home for Good news and ways to get involved.
Together we can find a home for every child who needs one.
£25 per month could help us create and collate inspiring articles and blogs that encourage and inform the families and communities who care for vulnerable children