News from Wales
Find out how we are finding homes for children in Wales
We're so encouraged to see relationships with local authorities and agencies developing in Wales. We are thrilled to share that we have established our first agreement in Wales with Cwm Taf Morgannwg! We look forward to growing this relationship as we work together to find a home for every child who needs one.
Wales Lead Neil Davies spent some time in North Wales at the beginning of March. During this visit, Neil met Richard and Naomi, who are helping to organise an evening of the nationwide tour of the play My Place with Riding Lights Theatre Company. Entertaining and thought-provoking, My Place follows the stories of four children in care – an individual child, a pair of siblings and an unaccompanied refugee. They have different backgrounds and journeys, brought to life through a range of colourful story-telling techniques, including song and spoken word. Each story highlights the need for all vulnerable children to have a safe, stable and loving home where they can thrive.
Home for Good is working with Riding Lights to host this tour in venues across all four nations of the UK. The Welsh leg kicks off in Bangor Cathedral on Saturday 18 June; what a beautiful venue to begin the tour! The play will also be showing at Ty-Gwyn Community Church, Llanelli, on 20 June and Tabernacle Baptist Church on 22 June. We'd love for you to join us – find out more and secure your ticket at ticketsource.co.uk/ridinglights.
Neil continued his journey through North Wales, visiting Kinmel Bay Church, who host a support group for foster carers and adoptive parents. Heading back south, Neil had breakfast with a great church leader in Wrexham. If you're in Wales and would like to learn more about Home for Good, we would love to connect with you! Visit homeforgood.org.uk/connect-locally/wales.
Reflecting on his trip, Neil writes,
"I met some really great people in North Wales at the beginning of March. Among the many things I learned on this trip was the strength of and passion for the Welsh language. The conversations I've had have really inspired me to explore how we can share our resources and content with an even wider audience – watch this space!"
Keep an eye out for an article from us un EMW magazine in May! And do take a look at some of the other stories, articles and news updates in our online library.
Finally, we'd love to invite you to join us for our upcoming webinar, Creating Communities of Welcome – a 90-minute webinar designed to help your church community better understand the experiences and needs of care-experienced children and their families, so that your church family can become an increasingly supportive and welcoming space. You can join us on either Monday 25 April or Thursday 9 June at 7.30pm.
What can I be praying for?
We would love you to stand with us in prayer as we continue to work to find a home for every child who needs one in Wales.
Pray for our tour of My Place with Riding Lights Theatre Company.
Pray for the organisational elements, and pray that many will attend the performances and be inspired to consider what part they could play to create places of safety and welcome for children.Pray for our conversations with agencies and local authorities, as we continue to develop relationships and work together to find homes for children and young people in Wales.
Pray that we will see more and more families open their homes to welcome children and young people in care.
Are there any events happening soon that I can attend?
Head over to our Wales page to find out what is happening in the area and find all the local support groups.
How do I get in touch with a member of the Home for Good team in Wales?
Neil Davies heads up Home for Good's work in Wales and he would love to hear from you! You can contact him through the button below.
You might also be interested in
Connect locally
I would like to find out what is
going on in my area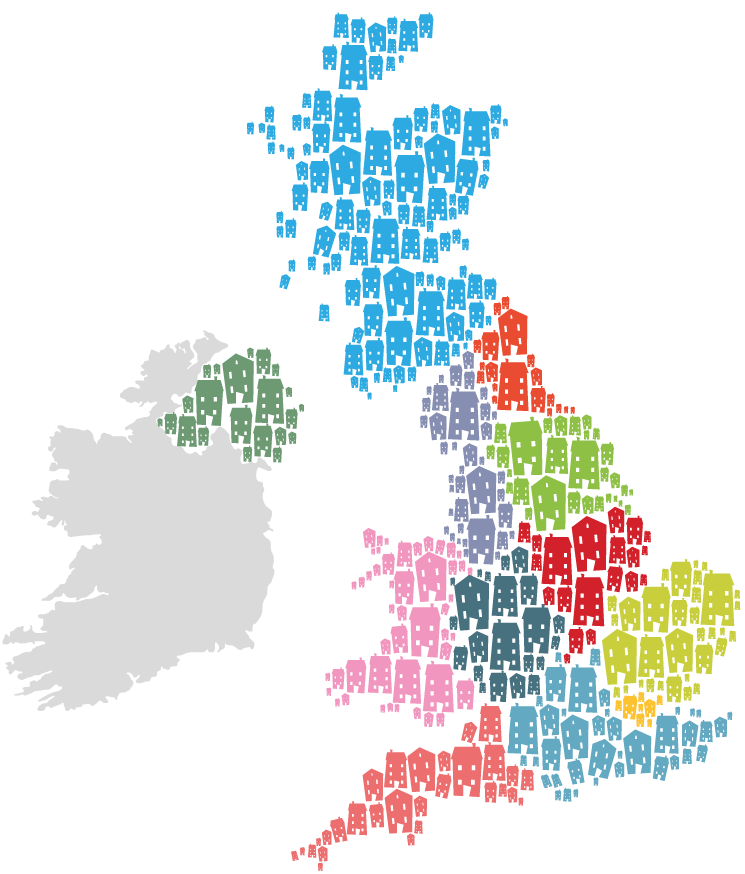 Join our mailing list for the latest Home for Good news and ways to get involved.
Together we can find a home for every child who needs one.
£25 per month could help us create and collate inspiring articles and blogs that encourage and inform the families and communities who care for vulnerable children