Home for Good exists to find a home for every child who needs one. We believe the Church in the UK is brilliantly placed to help make this vision a reality, drawing more individuals to foster, adopt or offer supported lodgings, providing supportive communities for families and advocating on their behalf.

Home for Good Champions are a nationwide network of people who are passionate about making this vision a reality.

---
Champions focus their efforts in one or more of the following areas:
Encouraging their church to consider the need nationally and in their local area, and to help their church community consider how they might respond to this need. With Home for Good, Champions will help their church to become an increasingly welcoming and supportive environment for care-experienced children and their families
Practically supporting Home for Good's Engagement Team at local events, conferences, and festivals.
Developing relationships with local stakeholders in the world of fostering, adoption and supported lodgings.
As a Champion you will be connected locally with your Regional / Nation Lead as well as our national network of Champions. In addition, we have a new online Champion Resource Hub full of information, stories, resources and more all created just for you, to equip you to be the best Champion you can be.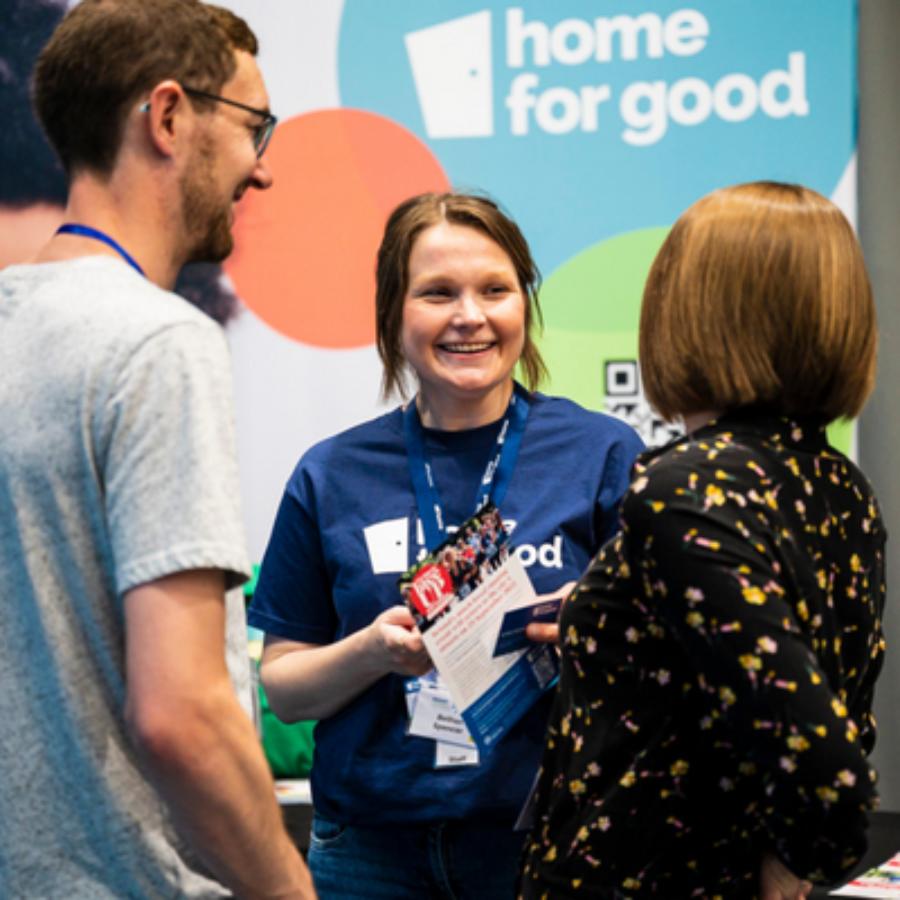 Champions mainly operate in two spaces:
1. Within their own church
Champions will work with their church leadership to encourage deeper learning and understanding, exploring how their church can become a more welcoming, informed and supportive community for children and young people with care experience and the families who care for them.

You can find out more about Home for Good churches here.
2. Within their wider community
Champions may work with their respective Home for Good Regional or Nation Lead to expand Home for Good's reach and influence in their local area.

---
Champion stories
Hear more about being a Champion from some of our network around the UK




If you have any questions about being a Champion please do connect with your Regional or Nation Lead or contact our Champion and Volunteer Coordinator Ben Morriss.
I would like to find out what is
going on in my area
Join our mailing list for the latest Home for Good news and ways to get involved.
Together we can find a home for every child who needs one.
£25 per month could help us create and collate inspiring articles and blogs that encourage and inform the families and communities who care for vulnerable children