News from Central and East England
Find out how we are finding homes for children in Central and East England
Our Regional Lead Alisia O'Sullivan has loved having the opportunity to meet with a number of Champions across the region after starting some regular meet-ups on Zoom. Alisia writes,
"It's so amazing and encouraging the hear the wide range of experiences of caring for vulnerable children, either as adopters or foster carers and for the tenacity of some families facing challenging circumstances."
Our volunteer Champions are the hands and feet of Home for Good, raising awareness of the local and national need for foster and adoptive families and supported lodgings hosts among their own church and community, and helping their churches become places of belonging and welcome for care-experienced children and their families. It's been incredibly encouraging to see several new Champions join our network from this region in recent months. To find out more about becoming a Champion, visit our Champion webpage or contact Alisia.
It's also exciting that as churches are beginning to gather together again, opportunities are growing to share updates on Home for Good with more face to face meetings being booked in.
As we continue to grow our network of peer-support groups across the country, Alisia shares her reflections,
"As an adoptive mum I've been reminded of the importance of peer support from others who 'get' the trials and triumphs our families may face. It's great to see how support groups are beginning to start up again, right across the UK. Over the next few months, I'll be looking at how I can encourage and facilitate more support groups in our region. It's so important that every family has access to a community who understand, who can share wisdom and who pray."
We have a number of exciting opportunities to share our vision with individuals, families, churches and stakeholders across the region over the next few months! Alisia will be at Spring Harvest, Skegness, in April and at New Wine in July. If you're at either of these events, come and say hello!
Our own Home for Good Summit is taking place in May, and it's not too late to sign up to join us! After such a long time of distance and separation, Summit 2022 will be a time to come Together. Drawing inspiration from 1 Corinthians 12, we will stand together as one body with many parts, taking the time to honour and uphold those who can sometimes be overlooked. This is a great opportunity to connect with others involved in fostering and adoption, and it is a chance to bring along friends, family and leaders within the Church and community who want to learn how to better support those welcoming vulnerable children into their homes.
We are thrilled to share that following the Summit, Home for Good is embarking on a UK-wide tour with Riding lights Theatre Company. Entertaining and thought-provoking, the play My Place follows the stories of four children in care – an individual child, a pair of siblings and an unaccompanied refugee. They have different backgrounds and journeys, brought to life through a range of colourful story-telling techniques, including song and spoken word. Each story highlights the need for all vulnerable children to have a safe, stable and loving home where they can thrive. Riding Lights will be visiting venues in Rushden, Cambridge, Leicester, Bromsgrove and Walsall. To find out more about the play, and to grab your ticket, visit ticketsource.co.uk/ridinglights.
Cross Rhythms radio station, based in Stoke, have kindly agreed to record a series of interviews with different foster carers to mark Foster Care Fortnight in May. Stoke-on-Trent has such a high need for more families who can welcome children and teenagers in care, so this opportunity is a great blessing and chance to raise awareness across Staffordshire.
Finally, we'd love to invite you to join us for our upcoming webinar, Creating Communities of Welcome – a 90-minute webinar designed to help your church community better understand the experiences and needs of care-experienced children and their families, so that your church family can become an increasingly supportive and welcoming space. You can join us on either Monday 25 April or Thursday 9 June at 7.30pm.
What can I be praying for?
We would love you to stand with us in prayer as we continue to work to find a home for every child who needs one in Central and East of England.

Please pray for new connections with churches across the region, and pray that we'll welcome even more new Champions into our network.
Give thanks that more churches are inviting Home for Good to share about our vision and connect with us to help find homes for vulnerable children.
Pray for stamina and all the logistical planning ahead of the many upcoming events and opportunities!
Give thanks for the churches hosting performances during the Riding Lights theatre tour, and pray for full capacity attendance at each venue.
Pray that across the region, many new support groups will be set up, providing a hub of love and understanding for families who have stepped up to care for children and young people.
Are there any events happening soon that I can attend?
Head over to our Central and East England page to find out what is happening in the area and find all the local support groups.


How do I get in touch with a member of the Home for Good team in Central and East England?
Alisia O'Sullivan heads up Home for Good's work in Central and East England and she would love to hear from you! You can contact her through the button below.
You might also be interested in
Connect locally
I would like to find out what is
going on in my area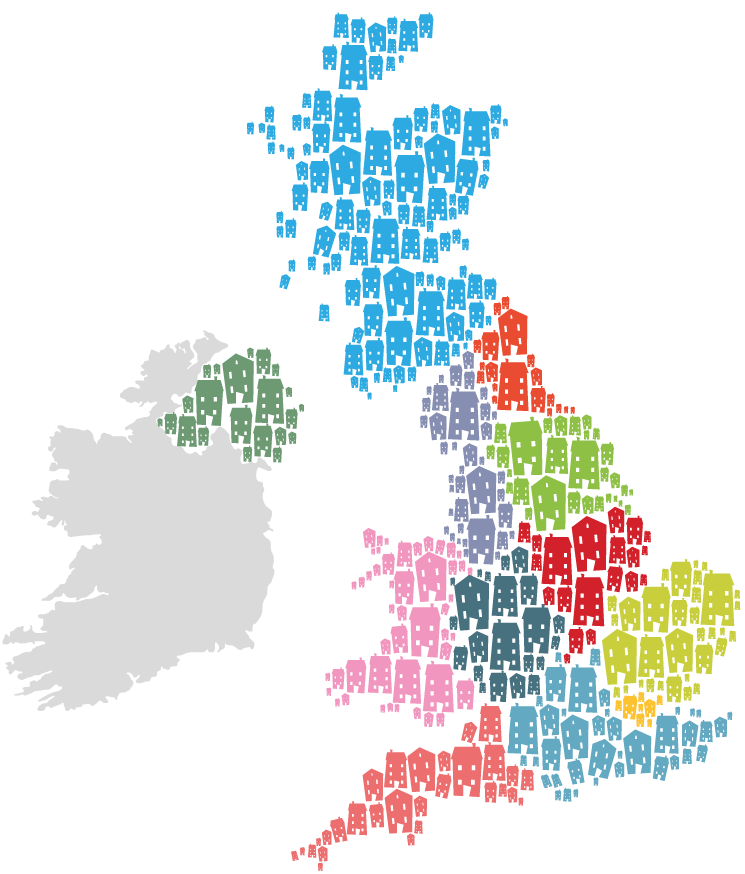 Join our mailing list for the latest Home for Good news and ways to get involved.
Together we can find a home for every child who needs one.
£25 per month could help us create and collate inspiring articles and blogs that encourage and inform the families and communities who care for vulnerable children