Statistics
This year in the UK, around 40,000 children and young people will enter the care system. That's 109 every day.
There are currently around 99,000 children in the UK who are classified as looked-after away from home. An increase of 3% from the previous year.
More than 65,000 children live with almost 55,000 foster families across the UK.
The UK urgently needs to recruit 8,600 more foster families to meet the need.
At 31 December 2018, there were 2750 children waiting for adoption in England. 39% of these had been waiting eighteen months or more.


Wales
Overview
6,800 children are classified as looked after, an increase of 7% from the previous year.1
9% of looked after children had three or more placements over the past year.2
Fostering
71% of looked after children are accommodated in foster care placements.3
It is estimated that fostering services need to recruit a further 550foster families.4
Adoption
309 children were adopted in 2018-19 – a 3% increase on the previous year.5
8% of children were adopted by their former foster carer, a proportion that has fallen steadily over the past ten years but remained consistent over the last three years.6
At 31 March 2019, 338 children were waiting to be matched or placed with a new family.7
Ethnicity of looked after children
91% White
3% Mixed Ethnicity
2% Asian or Asian British
2% Black or Black British
2% Other
Reason for becoming looked-after
66% Abuse or neglect
23% Family in acute stress or dysfunction
5% Parental illness, disability or absence
4% Socially unacceptable behaviour
2% Other
Care leavers and care experienced young people
53% of care leavers are in education, training or employment at 12 months after leaving care.10
Around 20% of homeless people in Wales are care leavers.11
25% of adult prisoners are care experienced.12
14% of young women leaving care are pregnant or already a Mother.13
Connect locally
I would like to find out what is
going on in my area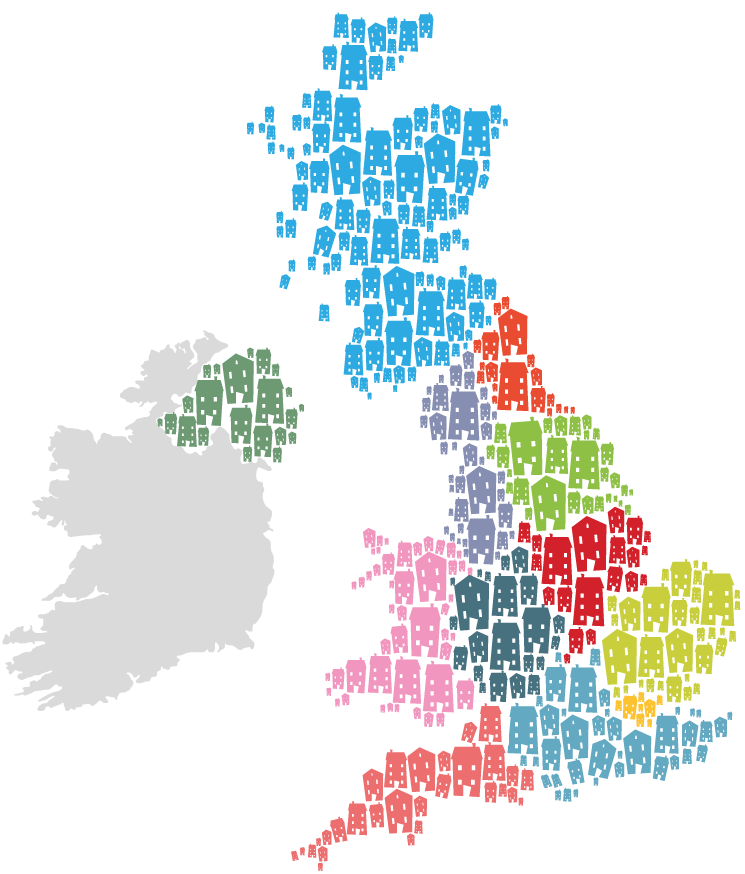 Keep up-to-date
I would like to stay up-to-date with Home for Good's news and how
I can give, pray and get involved to help vulnerable children.