Statistics
This year in the UK, around 40,000 children and young people will enter the care system. That's 109 every day.
There are currently around 99,000 children in the UK who are classified as looked-after away from home. An increase of 3% from the previous year.
More than 65,000 children live with almost 55,000 foster families across the UK.
The UK urgently needs to recruit 8,600 more foster families to meet the need.
At 31 December 2018, there were 2750 children waiting for adoption in England. 39% of these had been waiting eighteen months or more.


Scotland
Overview
Please note: A child classified as 'looked after' in Scotland includes all children looked after by a local authority, including some who remain living at home with their parents. Scotland is unique in this compared to the other UK nations.
There are around 11,000 looked after* children.
Just under 14% of all looked after* children are cared for in residential settings.
Fostering
Approximately 50% of looked after* children live with foster families.
38% of all looked after* children live with kinship carers.
It is estimated that a further 580 more foster families are needed.
5% of all looked after children experience three or more placement changes every year.
Adoption
Of children who cease to be looked after, around 7% go on to be adopted.
68% of children who are adopted are under the age of five.
Ethnicity of looked after children (total looked-after population)
This is no longer collected as national data.
Care leavers and care experienced young people
26% of prisoners are care-experienced, with 27% of care experienced prisoners having experienced more than six different placements whilst in care.9
Only 12% of school leavers who have been in care for the entirety of their final year have one qualification at Level 6 or better.10
It is estimated that 17%of young people leaving care who are eligible for aftercare go on to make a homeless application.11
28% of young people leave care without a formal 'pathway' plan for their next steps.12
Of young people leaving care eligible for aftercare services, 38% did not receive any.13
*For the purposes of comparison with other UK nations, 'looked after' here refers to children looked after away from their home or parents.
Connect locally
I would like to find out what is
going on in my area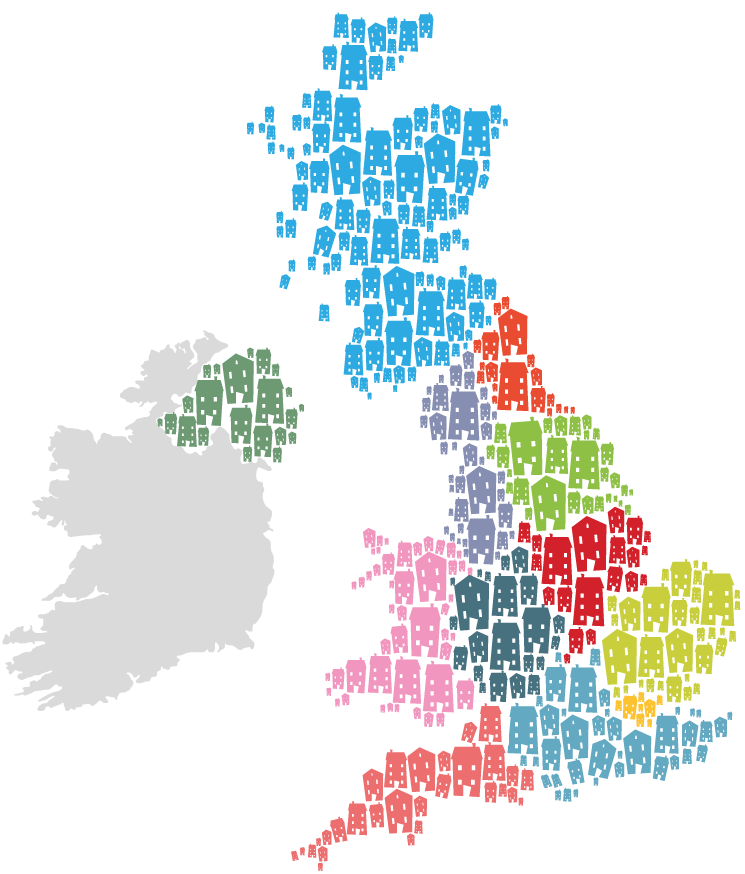 Keep up-to-date
I would like to stay up-to-date with Home for Good's news and how
I can give, pray and get involved to help vulnerable children.