Statistics
This year in the UK, 40,000 children and young people will enter the care system. That's 109 every day.
There are currently around 92,000 children in the UK who are classified as looked-after away from home. An increase of 2% from the previous year.
More than 65,000 children live with almost 55,000 foster families across the UK.
The UK urgently needs 8,100 more foster families to meet the need.
As of March 2017, there were 2580 children waiting for adoption in England. 28% of these had been waiting over a year.
Children and families in England who have been waiting longer than three months join the Adoption Register. Currently there are almost three times as many children (1115) on the Adoption Register as families (412).
Scotland
Care leavers and care experienced young people
One third of young offenders and almost one third of the adult prison population self-identify as care-experienced.9
Only 16% of school leavers who have been in care for the entirety of their final year have one qualification at Level 6 or better.10
Between 30-50% of the homeless population are care experienced.11
27% of young people leave care without a formal 'pathway' plan for their next steps.12
Adoption
Around 2.7% of children looked after by local authorities go on to be adopted.5
Of children who are adopted, 72% of children are under the age of five.6
At 30 June 2018, there were 153 children and 154 adopters on Scotland's Adoption Register.7
Ethnicity of looked after children (total looked-after population)
87.5% White
1.8% Mixed Ethnicity
0.8% Asian, Asian Scottish or Asian British
0.6% Black, Black Scottish or Black British
0.8% Other
8.3% Unknown
Fostering
75% of those cared for away from home are living with foster families.3
It is estimated that a further 550 more foster families are needed.4
Overview
11,000 children are looked after away from home.1
Children looked after in residential care settings comprise just under 10% of the total looked after population.2
Connect locally
I would like to find out what is
going on in my area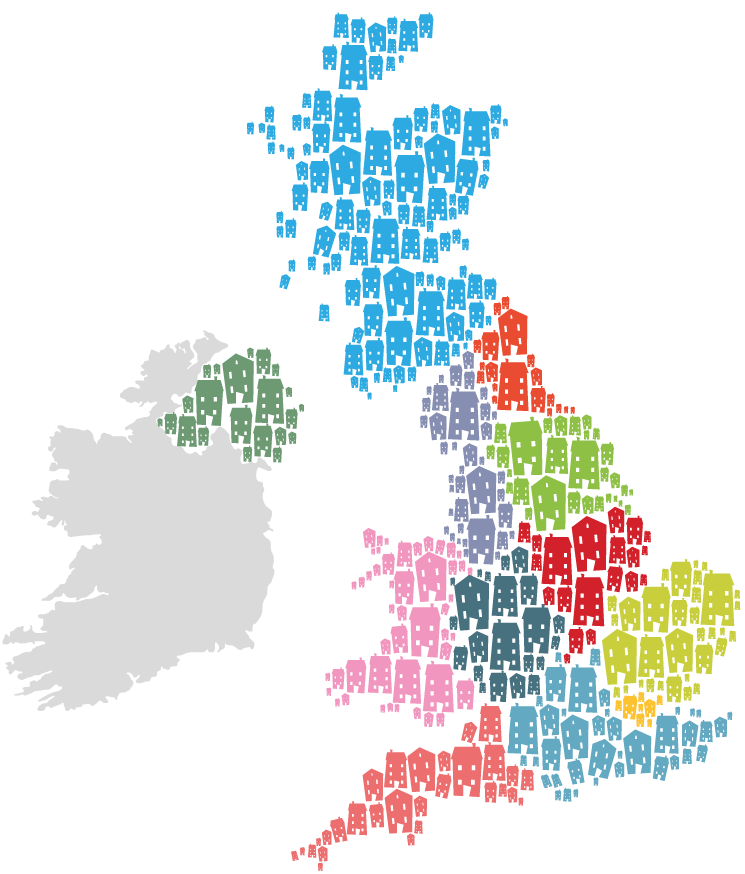 Keep up-to-date
I would like to stay up-to-date with Home for Good's news and how
I can give, pray and get involved to help vulnerable children.