Statistics
This year in the UK, 40,000 children and young people will enter the care system. That's 109 every day.
There are currently around 92,000 children in the UK who are classified as looked-after away from home. An increase of 2% from the previous year.
More than 65,000 children live with almost 55,000 foster families across the UK.
The UK urgently needs 8,100 more foster families to meet the need.
As of March 2017, there were 2580 children waiting for adoption in England. 28% of these had been waiting over a year.
Children and families in England who have been waiting longer than three months join the Adoption Register. Currently there are almost three times as many children (1115) on the Adoption Register as families (412).
Adoption
Adoption
11% of those leaving care are adopted.7
Children wait on average, 3 years 2 months to be adopted.8
9% of those leaving care go to live with their former foster carers via the 'Going the Extra Mile' (GEM) Scheme.9
Adoption
312 children were adopted over the previous year – an 8% decrease on the previous year.5
8% of looked after children were adopted by their former foster carer.6
As of 31 March 2018, 350 children subject to a placement order were waiting to be matched with a family.7
Adoption
Around 2.7% of children looked after by local authorities go on to be adopted.5
Of children who are adopted, 72% of children are under the age of five.6
At 30 June 2018, there were 153 children and 154 adopters on Scotland's Adoption Register.7
Adoption
4,350 looked after children were adopted during last year, accounting for 3% of the looked after children population.7
The average age of adoption is 3 years and 4 months.8
For children who have been adopted, the average number of days between a child entering care and moving in with their adoptive family is around 457 days.9
Connect locally
I would like to find out what is
going on in my area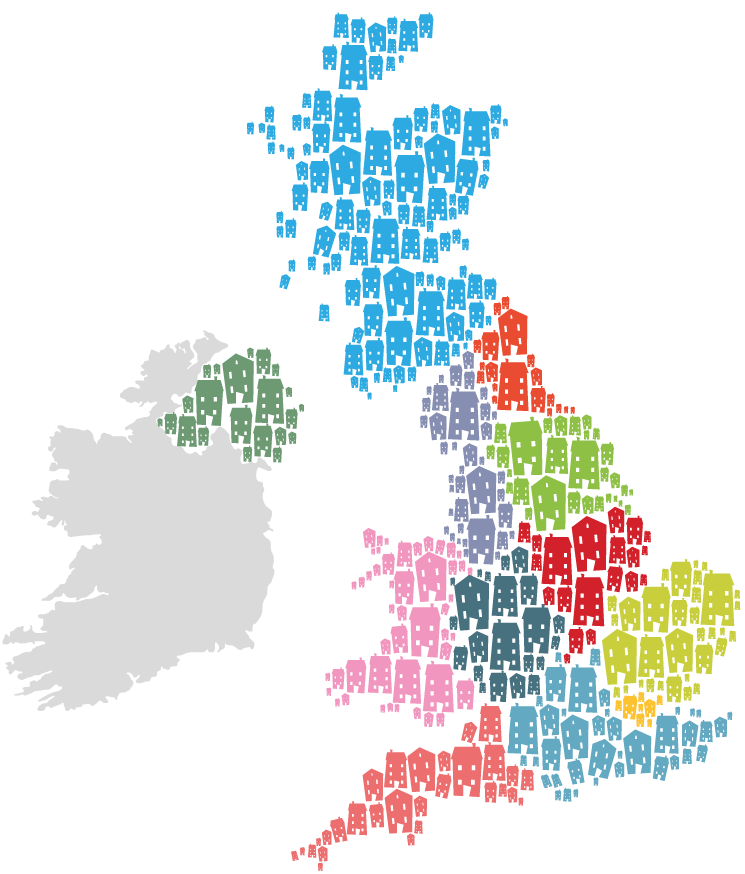 Keep up-to-date
I would like to stay up-to-date with Home for Good's news and how
I can give, pray and get involved to help vulnerable children.