News from North West England
Find out how we are finding homes for children in North West England
But those who wait upon God get fresh strength. They spread their wings and soar like eagles, they run and don't get tired, they walk and don't lag behind. Isaiah 40:31
I'm not very good at waiting, so hearing people quote this verse has often been a bittersweet challenge for me. However, I believe the waiting Isaiah is highlighting is not about doing nothing but rather being focused on the right things.
Notice that this translation, along with several others, says "wait upon" not "wait for." In Old Testament culture, to "wait upon" was an action of serving, not resting. Isaiah tells us that, in contrast to the experience of most servants of his time, the result of waiting upon God would be the renewal of our strength.
My prayer for each of you today is that as you serve, in whatever way, vulnerable children and young people, your strength will be renewed; you will soar on wings like eagles; you will run and not grow weary; you will walk and not be faint.
Every blessing,
Mike Chesterton, North West Regional Lead
My Place
This summer, Home for Good is embarking on a UK-wide tour with Riding Lights Theatre Company. Over the past few weeks, our plans for performances of the play My Place have been taking shape. Both entertaining and thought-provoking, My Place follows the stories of four children in care – an individual child, a pair of siblings and an unaccompanied refugee. They have different backgrounds and journeys, brought to life through a range of colourful story-telling techniques, including song and spoken word. Each story highlights the need for all vulnerable children to have a safe, stable and loving home where they can thrive.
We're thrilled to share with you the six venues hosting My Place around the North West from 14 to 20 May:
Bethany Church Gatley – Saturday 14 May
St Michael's Church Newton, Chester – Monday 16 May
St Annes Church, Aigburth – Tuesday 17 May
Christ Church Thornton, Blackpool – Wednesday 18 May
St Thomas Church, Lancaster – Thursday 19 May
St Peter's Church, Halliwell – Friday 20 May
Performances start at 7:30pm and each evening will finish with an opportunity to hear about Home for Good and how each of us can play our part in to make a transformational difference. Tickets are £10 each (£8 for concessions) and are available at: ticketsource.co.uk/ridinglights
Festival Manchester
Kizzy, our Festival Manchester Lead, and her amazing team of Champions have been busy raising awareness within churches and encouraging the formation of more support groups around Greater Manchester. Kizzy writes,
"We are working hard to ensure there is a support group in each of the Greater Manchester boroughs. We're hoping these groups will encourage an increase in peer support for those who are already caring for vulnerable children, as well as for those taking the first steps of their journey into fostering, adoption or supported lodgings.
We are hosting an information session, Exploring fostering and adoption, in Wythenshawe on 26 April. Do click the link to find out more, join us and get involved with Home for Good and Festival Manchester!"
Creating Communities of Welcome
An integral part of our vision to find a home for every child who needs one is a passion to see churches across the North West become welcoming and safe communities for care-experienced children and the families who care for them. Alongside our growing network of support groups, Home for Good now has two great resources to help the Church explore how it can play its part.
Creating Communities of Welcome is a 90-minute webinar designed to help your church community better understand the experiences and needs of care-experienced children and their families, so that your church can become an increasingly supportive and welcoming space. You can join us on either Monday 25 April or Thursday 9 June at 7.30pm.
Our new resource Make Room is a four-session Bible study created for individuals, small groups or whole churches who want to explore what the Bible has to say about the heart of God and how that so closely connects to finding a home for every child who needs one. Looking at themes of justice, hospitality, family, and the Church, it's a free resource that you can access here.
Get involved!
As we build our work to help find a home for every child who needs one, we are looking for people in the North West who would be happy to champion that work in their churches, among their friends and in their communities. Could you help us inspire people to explore fostering, adoption or supported lodgings? Could you help your church become a more welcoming community for care-experienced children and their families? Could you fundraise for Home for Good? We would love to hear from you! Please do get in touch if you would like to chat more about how you could get involved.
What can I be praying for?
We would love you to stand with us in prayer as we continue to work to find a home for every child who needs one in the North West.
Pray for tangible progress towards our goal of finding 500 foster, adoptive or supported lodgings homes in the North West through our partnership with Festival Manchester.
Please pray for the My Place tour. Pray for 'sell out' venues across the region! Pray that many people will be inspired to explore what their response might be.
Pray that many people across the North West will access and be inspired by Creating Communities of Welcome and Make Room. Pray that we will see more and more churches in the region grow in their understanding of the experiences of children and young people, and become increasingly welcoming and supportive communities.
Pray that many will sign up to hear more about fostering, adoption and supported lodgings at our event on 26 April. Pray that we will see children and young people welcomed into loving families as a result!
Pray that our Champion network will grow as more volunteers step forward to support our work both in partnership with Festival Manchester and our wider activity in the region.
Are there any events happening soon that I can attend?
Head over to our North West England page to find out what is happening in the area and find all the local support groups.
How do I get in touch with a member of the Home for Good team in North West England?
Mike Chesterton heads up Home for Good's work in North West England and he would love to hear from you! You can contact him through the button below.
You might also be interested in
Connect locally
I would like to find out what is
going on in my area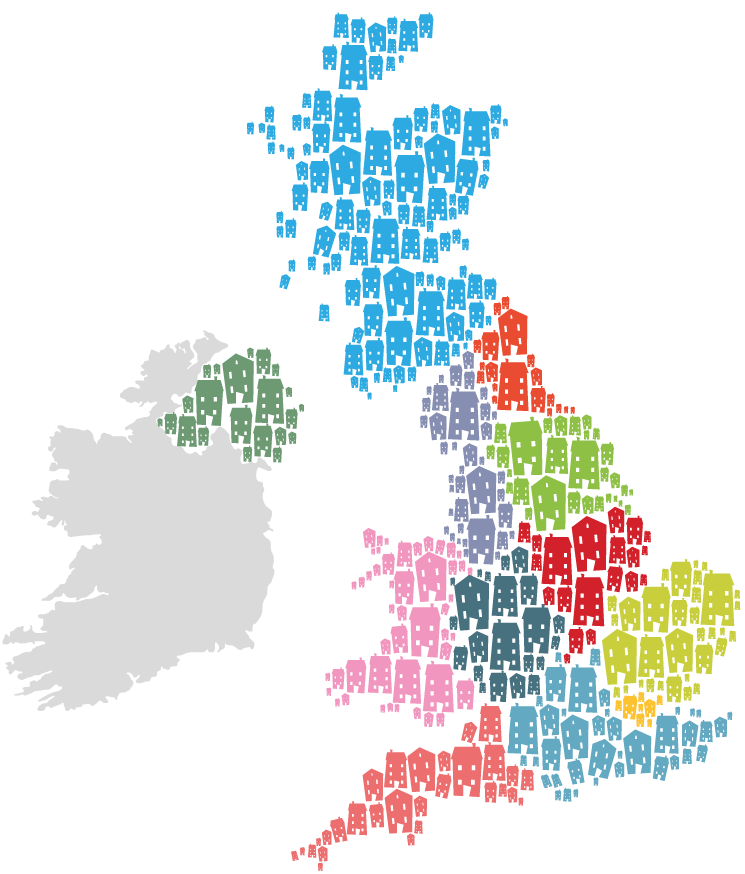 Join our mailing list for the latest Home for Good news and ways to get involved.
Together we can find a home for every child who needs one.
£25 per month could help us create and collate inspiring articles and blogs that encourage and inform the families and communities who care for vulnerable children