Julia's story
Julia shares her story of adopting her son as a single person and how they have made it through challenges together, with a great support network around them.
Up until a year ago, if you'd have asked me who my family were, I'd have just said my Mum and Dad and older brother – but now I am able to tell you all about my adopted son as well. He's five and a half, and we've just had our special day in court to celebrate our adoption being finalised.
Back in 2009 I was diagnosed with leukaemia. In my first week of treatment I was told the medication would make me infertile, news that left my mum open-mouthed in shock, but for me at that point, it was more about surviving. I didn't have a partner, and I found myself saying perhaps I could adopt when I was older.
Following my treatment, the thought of adoption was still there, but I pushed it to the back of my mind when I discovered I needed to be five years cancer free before I could do anything about it. In a strange and wonderful way, around that five-year mark, signs suddenly started appearing.
My church gave a presentation on 'making the world a better place' and featured adoption, and it was just a week later when I saw publicity for a Home for Good information evening running locally. I went along with a friend and talked to the adoption agency that Home for Good partner with in my area, PACT. I wasn't even sure that I could adopt as a single person, but PACT assured me that I could apply.
I did exactly that. I found the assessment process quite easy as I'm fairly open and good at talking! The only really hard bit was being the lone single person on the training days – I was worried I'd be seen as the odd one out who didn't fit in. But my social worker assured me that I was in the right place and she supported me like a friend, all the way through to panel.
I'll be honest, though: the matching process was horrible. I kept having to say no to children because I knew I wasn't right for them. It was so hard to do but I knew I had to be honest, although I was worried the social workers would think I wasn't interested.
When I saw my son's profile for the first time I was at an adoption fair in London, surrounded by couples, feeling so despondent. I waited for ages to talk with his social worker and, when I did, I said everything I could think of to make them consider me.
Afterwards I told my family I didn't stand a chance – but a week later I had a call from his social workers to say they were interested and coming to visit me. I learned later that they had received 70 enquiries about him but I was the only family they visited! But obviously I didn't know that then, so I did as much research as I could on our local schools, parks and so on, and when they visited I asked loads of questions to show how interested I was. Then I had to wait for their response.
Through all this time it was so good having Penny to talk to, part of our Home for Good local movement. Her reassurance made the process easier. When I finally did meet my son to bring him home, it felt initially awkward, nothing like I expected – nothing like Disney. Again, it really helped that Penny could tell me that was ok and normal.
Since then I guess my biggest challenge has been lack of sleep! I knew that would happen, but I really feel that I'm never able to switch off. My parents have been amazing through it all, I couldn't do it without them. My church has also been very supportive, including giving four staff the time off to attend the training for friends and family that PACT offer.
I've made new friends within church – mums who I didn't have anything in common with before – and one in particular who is always on the end of the phone. During one tough moment, she and her daughter just came over straight away and gave me breathing space. I could trust her, she didn't judge or give an opinion on what I should do, she was just there. Now she comes around every Thursday and I'm so grateful. I wouldn't have expected her to be this person for me, which makes me realise you can't plan everything, but have to trust that you will make relationships with the right people.
I have many proud mummy moments; I've taught my son things he couldn't do. At school the children made Superhero cards around Father's Day, which was a challenge, but he did one for me and wrote that I was his superhero 'because you look after me'. He and I often talk about his birth parents and family and keep those memories alive. He's very excited about our court celebration, and keeps telling people all about it.
Back when my son was fostered, he was placed with Christians and when they met some of his birth family, the birth family told them they were praying he would be adopted into a Christian family – and then I turned up! So he was used to praying when he came to me, and now we pray together.
As well as this being important, it's a chance for me to reassure my son of things and tell him things without him having to answer. Every night I thank God for him as I pray with him, and it's so significant for him to hear that regularly.
As a single person, you can apply to adopt or to foster. During the assessment process, social workers will want to ensure you have a great support network around you, as well as considering all the other aspects of your application. Being part of a safe and welcoming church can be considered a strong asset to your support network.
If you are exploring fostering or adoption as a single person, you are welcome to call our enquiry line on 0300 001 0995 and one of our team will be happy to talk and pray with you.
You might also be interested in
Connect locally
I would like to find out what is
going on in my area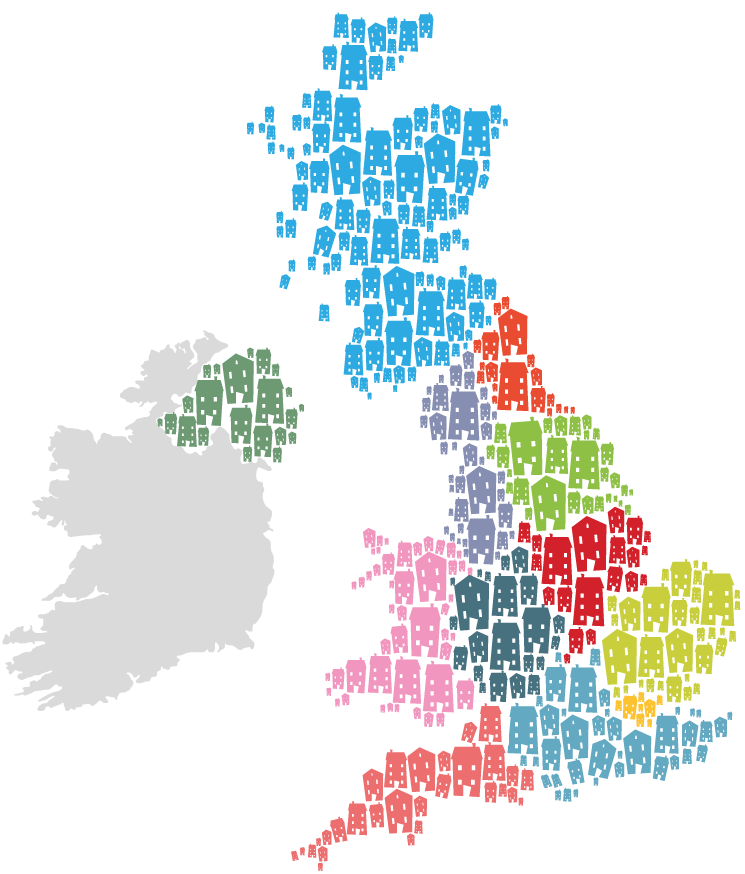 Keep up-to-date
I would like to stay up-to-date with Home for Good's news and how
I can give, pray and get involved to help vulnerable children.