Will You Make Room For Me?
Listen and download Chip Kendalls's exclusive song for Home for Good
Free download of 'Will You Make Room For Me?'
"Will You Make Room For Me" is an original song written by Chip Kendall with Home for Good for Festival Manchester. Echoing the words of Jesus in Matthew 25:31-46, the song invites us to look into our own hearts, our homes and our families and consider where we can extend welcome, show hospitality and make room.
Home for Good believes the Church is ideally placed to ensure that every child and young person has the loving home they need. We are delighted to be working with Festival Manchester to inspire, inform and journey with individuals and families as we seek to find 500 new homes across Greater Manchester for children and young people through fostering, adoption and supported lodgings.

My prayer is that God would use this simple song as a catalyst for seeing countless more children welcomed into families through fostering, adoption and supported lodgings.
Chip Kendall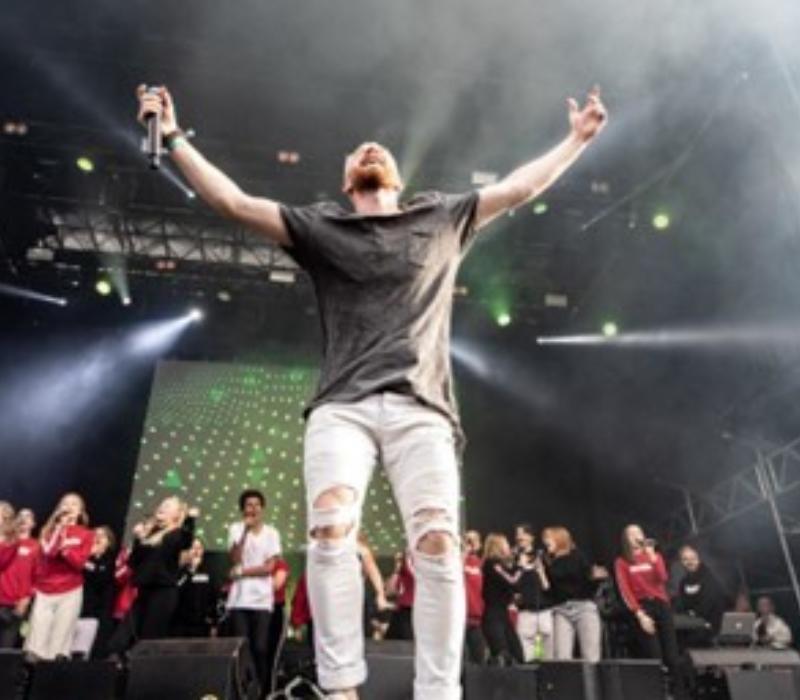 Chip Kendall is passionate about music, mission and families. His music brings together dance, rock and rap, and he has recorded and toured with the Kendall Family, thebandwithnoname, !Audacious Band (2013-2015), Chip Kendall Band (2011-present), and the Praise Ship Orbitron (2016-present).
Chip is currently working alongside Oslo Soul Children – who perform with Chip on the recording – and Scripture Union to launch Soul Children UK, a growing network of youth gospel choirs.
I would like to find out what is
going on in my area
Join our mailing list for the latest Home for Good news and ways to get involved.
Together we can find a home for every child who needs one.
£25 per month could help us create and collate inspiring articles and blogs that encourage and inform the families and communities who care for vulnerable children