Right now, across the UK, there's an urgent need for thousands more foster carers.
Every child needs the same things to thrive; somewhere stable to call home, an environment that feels safe, someone to turn to when things feel hard. But this shortage of carers means that there are some children in our community who don't have these things; and that needs to change.

That's why we're launching an urgent fundraising appeal; we're making it our mission to inspire and equip local people to respond to the need in their own communities. We believe that change is possible, but we can't achieve it without your help.
You can make a difference. You can help find and equip new individuals and families to be brilliant foster carers for children who need them.
Could you donate to this urgent appeal and help find a home for every child who needs one? Click the button below to see how much you've helped us raise so far!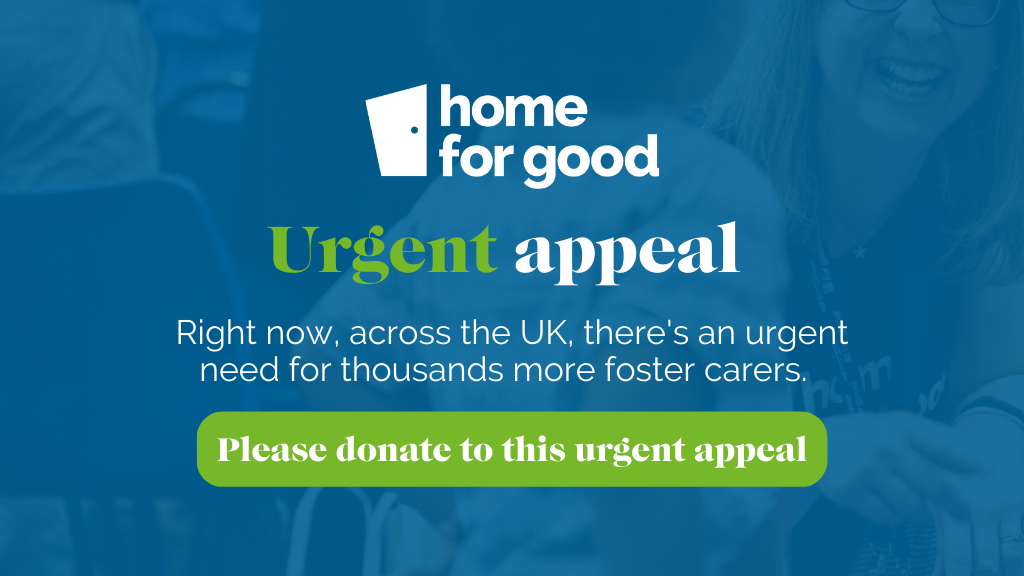 I would like to find out what is
going on in my area
Join our mailing list for the latest Home for Good news and ways to get involved.
Together we can find a home for every child who needs one.
£25 per month could help us create and collate inspiring articles and blogs that encourage and inform the families and communities who care for vulnerable children