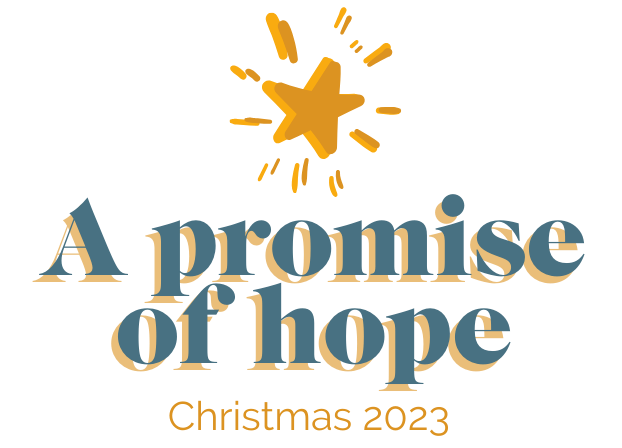 A thrill of hope; the weary world rejoices. 
The Christmas story is one of hope. Our God became like us and entered our world.

Jesus came to bring light to the darkness. Jesus came to bring joy and good news to people. Through him we would know that we are children of God; that Heaven is our home.
Into a weary world, a promise of hope was born that night – but what does 'hope' look like?
A thrill of hope; the weary world rejoices.
This year, around 36,000 children will come into care. Each and every one of them needs and deserves to experience welcome, stability and a feeling of safety.
But our care system is stretched to the point of breaking. Thousands more foster carers are needed across the country just to ensure that every child has a roof over their head. Children are waiting too long for a home that will meet their needs and offer them the right kind of care and support.
What does 'hope' look like for them?
A thrill of hope; the weary world rejoices.
Our children are waiting.
The care system is weary.
Where is the hope?
We have created a free and flexible package of resources for your church to enjoy this Christmas season. It includes a brand new video, some inspiration for a talk or sermon, congregational prayers and activities for children and youth groups.
Consider our Christmas resource package a gift for your church community. We hope that the video, prayers, ideas and activities included will be a blessing, offering a new way for your church family to engage with the Christmas story and be inspired to respond – to bring a thrill, a glimmer, a promise of hope.
We can only continue inspiring and equipping churches with the support of amazing people like you. Give today to 'pay it forward' so that more churches can receive our resources for free and help to find more safe, stable and loving homes for children who need them.
Give now
---
Sign up below to view and download the resource pack.
Sign up for our 2023 Christmas Resources
Give this Christmas to support children in need.
£25 per month could help us create and collate inspiring articles and blogs that encourage and inform the families and communities who care for vulnerable children
I would like to find out what is
going on in my area