What can I bring this Christmas?
£25 per month could help us create and collate inspiring articles and blogs that encourage and inform the families and communities who care for vulnerable children
Home for Good's Christmas Appeal 2021
This year in the UK, over 37,000 children and young people will enter the care system.
That's 102 children every day.
One child every fifteen minutes.
Many will have suffered neglect or abuse. All will experience trauma and loss.
Each one deserves a home where they will be loved, nurtured and enabled to thrive.
But a good home needs a lot of bricks.
Everyone has something to offer to support vulnerable children and the families who care for them. Please consider making a donation this Christmas to help find a home for every child who needs one.
---
Ways to give
You can use the tool at the top of this page to make a donation, or if you'd rather, you can use Bank Transfer, PayPal or Cheque.
Bank Transfer
Home for Good's account details: CAF Bank, Account name: Home for Good Sort code: 40-52-40 Account No: 00029458.
PayPal Giving
When you donate to Home for Good via PayPal Giving Fund, we will receive 100% of your donation, with no extra fees.
Send your donation via cheque
Our address is Home for Good, 8 Angel Court, Copthall Ave, London EC2R 7HP.
---
About
At Home for Good we continue to be deeply encouraged at how much incredible support we receive from individuals across the United Kingdom, each one committed to finding homes for vulnerable children.
Whilst Home for Good remains well equipped for future years, this financial year we have some significant funding needs to meet in order to increase our impact and ensure we are doing everything we can to find homes for children who are waiting in care. Therefore, this Christmas, we need to raise £65,000 and we are asking you to consider making an extra donation. 
The money we raise through this appeal will directly support Home for Good activities happening right now, on the ground, around the UK. It will allow us to continue to journey with people as they seek to open their homes to vulnerable children, to deepen our local connections through our regional team and local Home for Good volunteer Champions, to continue our work in Scotland, England, Northern Ireland and Wales and to enhance our advocacy activities to spark systemic change and ensure the care system is radically improved across the UK. Thank you!
For more information, contact Bethan.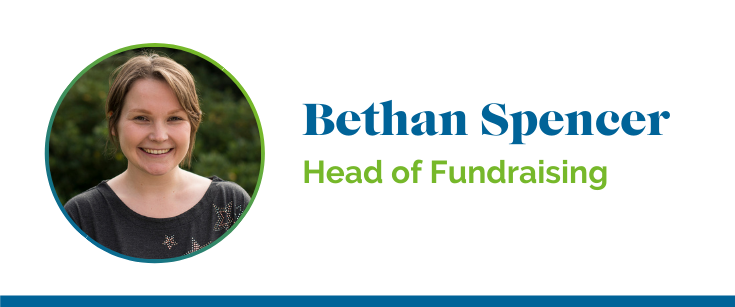 Connect locally
I would like to find out what is
going on in my area