Statistics
This year in the UK, 40,000 children and young people will enter the care system. That's 109 every day.
There are currently around 92,000 children in the UK who are classified as looked-after away from home. An increase of 2% from the previous year.
More than 65,000 children live with almost 55,000 foster families across the UK.
The UK urgently needs 8,100 more foster families to meet the need.
As of March 2017, there were 2580 children waiting for adoption in England. 28% of these had been waiting over a year.
Children and families in England who have been waiting longer than three months join the Adoption Register. Currently there are almost three times as many children (1115) on the Adoption Register as families (412).
Reason for becoming looked after
Reason for becoming looked-after
62% - Abuse or neglect
27% - Family in acute stress or dysfunction
6% - Parental illness, disability or absence
3% - Socially unacceptable behaviour
1% - Other
Reason for becoming looked after
61% - abuse or neglect
15% - family dysfunction
8% - family being in acute stress
7% - absent parenting.
Connect locally
I would like to find out what is
going on in my area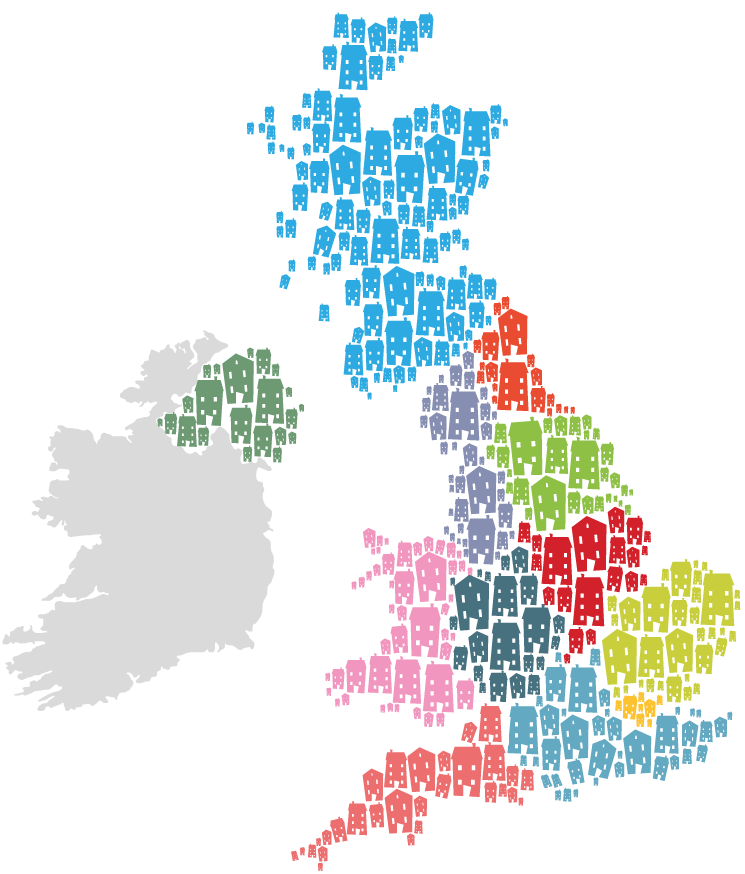 Keep up-to-date
I would like to stay up-to-date with Home for Good's news and how
I can give, pray and get involved to help vulnerable children.