Lucy and Daisy
Age: 3 & 5
Could you be Lucy and Daisy's home for good?
Lucy who is nearly 4, and Daisy who is 5, are sisters with a close bond and two equally cheeky smiles! We are looking for an adoptive family for Daisy and Lucy to offer them a loving, permanent home together. All enquiries will be considered carefully, and you do not have to be an approved adopter to enquire.
All about Daisy
Daisy is a loving little girl whose laugh is infectious! She likes to help around the home with the laundry and dusting (she has her own feather duster!). She also loves being creative, messy play, and getting stuck in the mud.
Daisy likes having her face painted and lots of girly things like dressing up, having her nails painted, hair and make-up done and then applying make-up and nail polish to her sister Lucy and her foster carer.
Daisy gets on really well with other children. She is a popular member of her class but she also really enjoys playing with her sister or on her own and using her imagination in her play.
Daisy has made fantastic progress in school and has a very caring attitude in the classroom. Her confidence is growing and she loves going to school – her school report stated that Daisy was 'a joy to have as part of the reception class'. Daisy is now in Year 1 and she is starting to enjoy reading more and more and has a natural ability with maths. Daisy can sometime feel overwhelmed and needs help from an adult with her learning. Daisy needs preparation around routines and benefits from support from her carers around this. Before trying new things she likes to watch others and will join in when she is ready.
Daisy likes praise and responds with a big smile, her eyes lighting up. Daisy loves one-to-one time with her foster carer, snuggled next to her reading her school book. She thrives on lots of praise and reassurance. Daisy recognises good behaviour and efforts from others, including her peers and will tell them "you are colouring nicely". If her routines change, Daisy benefits from knowing in advance. Daisy has started to grow in confidence and is shy at first with new people, but once she is comfortable she will engage with curiosity.
Daisy mothered Lucy when they first came into foster care - she has a caring nature and is quick to help Lucy if needed as they play together. Daisy does not like it if Lucy tries to boss her around though, she prefers to be in charge. With help from her foster carer, Daisy has learnt to share more and that "sharing is caring".
Daisy likes a variety of foods. She enjoys eating out at the weekends, especially where there is a children's outdoor play area. She usually sleeps throughout the night and wakes up happy. Daisy has lovely manners, saying thank you and please most of the time.
Like all five year olds, Daisy can have her off days, but she usually snaps out of this herself if given her own space to do so or is distracted by something else.
Daisy is generally in good health. She has a health condition which is managed through vitamin supplements.
What is special and unique about Daisy? "Most definitely her sparkle, she's got an infectious laugh and a twinkle in her eye and she just brightens up the room!" - Daisy's foster carer
All about Lucy

Lucy's full name is Lucy-Jo but is called Lucy in day to day life. Lucy is full of life, a little whirlwind and a strong character! She is 'fun, very entertaining and a real chatterbox'
with a cheeky smile that lights up the room. Lucy is very loving, enjoys lots of cuddles and is very tactile and affectionate. Lucy loves to dress up in princess dresses, colouring and reading stories. Lucy is described by her foster carer as a 'little sponge, whatever information you give her, she retains it and builds on it'.
Like her sister, Lucy enjoys having her face painted and lots of girly things like dressing up, having her nails painted, hair and make-up done and then applying make-up or nail polish to her sister Daisy and her foster carer. She also likes being outdoors, going to the beach and park.
Lucy is strong-willed, she is able to make her own decisions and does things her own way, but she is learning to share. Lucy does not let Daisy to boss her about, but is happy to let Daisy do things for her. Lucy does not like dogs at all and is afraid of even small dogs.
Lucy has adapted to nursery really well and enjoys it. She has an amazing memory and can memorize short bedtime stories with ease. Lucy sometimes needs help to understand boundaries and with sharing her belongings.
Lucy can have outbursts of temper like all three year olds but these have reduced significantly since being in foster care. She is developing into an independent, polite and well-mannered little girl who is summed up using her own words "I can do it!", however, she is also happy to ask for help when needed.
Lucy likes a variety of foods. She enjoys eating out at the weekends like her sister, especially where there is a children's outdoor play area. She usually sleeps throughout the night and wakes up happy, asking for a "huggle". Lucy has good manners with encouragement and reminders from her foster carer.
Lucy is meeting all her development milestones and it is noted that she is good at remembering people, places, events etc.
Lucy, like her sister, is generally well. She has medical condition with no on-going treatment apart from an appointment every eighteen months for monitoring.
What is special about Lucy: "Her sparkly blue eyes radiant and infectious smile brightens up any room. She has a zest for life and just embraces everything with a positive attitude".
"Daisy and Lucy will bring any family a lot of energy, a lot of fun and a lot of love!" - Daisy & Lucy's Foster Carer.

What type of family do Daisy & Lucy need?
We are ideally looking for a two-parent family (including one female), with a good network of support (friends and/or family) who are active, energetic, playful, nurturing and able to offer consistent structure and boundaries to the girls, with good preparation for any changes. The girls need a stable and fun family life.
You will need to promote the strong sibling bond whilst recognising and promoting the children's individual interests and personalities.
Both girls' sense of danger needs to be managed closely as they are still not fully aware of dangers such as roads, etc.
Experience of children either through family, voluntary or professional roles would be good but we will provide full training and support.
For more information about Lucy & Daisy, please contact The Bespoke Family Finding Service via email at: [email protected] or via telephone on 01925 534 118.
Connect locally
I would like to find out what is
going on in my area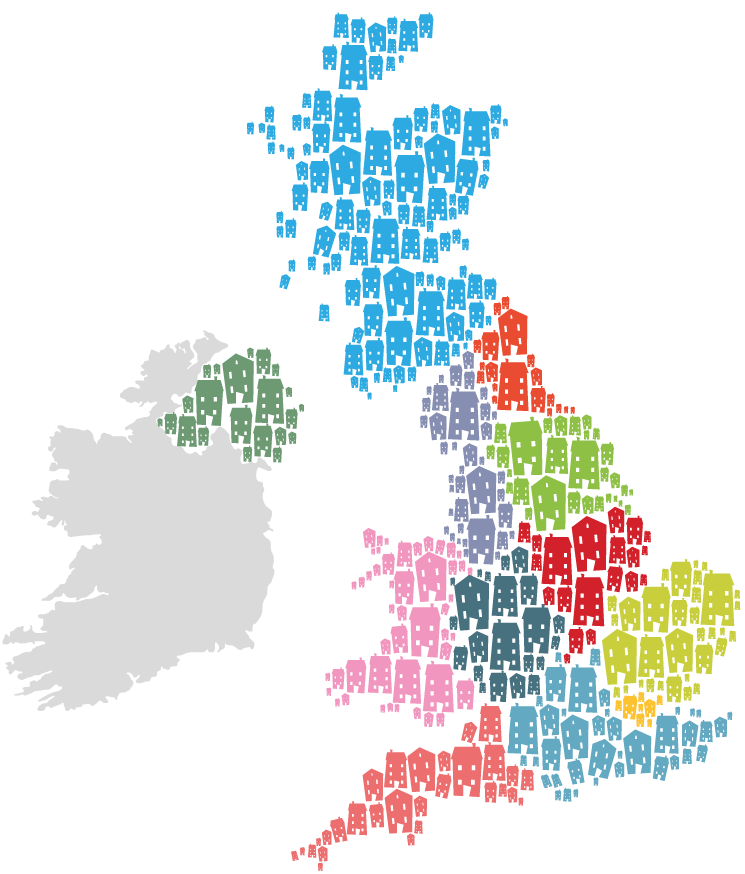 Keep up-to-date
I would like to stay up-to-date with Home for Good's news and how
I can give, pray and get involved to help vulnerable children.