Families of Refuge
Could you host an unaccompanied asylum-seeking child in your home?
>
In Bristol, Wiltshire and the London Borough of Lewisham we are piloting a new project to find homes for asylum-seeking children.
>
Right now there are asylum-seeking children, predominantly 16 and 17 year-old boys, who have fled persecution in countries such as Afghanistan, Syria, Eritrea and Sudan and are arriving in the UK alone, separated from any family support. They need a safe and supportive place to call home, however there is an acute shortage of social care placements for these children.
Home for Good is working with the Government and Local Authorities to find individuals and families who have a spare room and would be willing to provide supported lodgings for an asylum-seeking child. Together we hope to find 20 homes to give refuge to these children and develop a model for family-based resettlement that can be replicated across the UK.
The Families of Refuge project is generously funded by a philanthropist and is part of a partnership with Reset and Social Finance.
Enquiry Form and Mailing List
>
"Religion that God our Father accepts as pure and faultless is this: to look after orphans and widows in their distress."
James 1:27
>
Reflections of an Asylum-Seeking Child and their Host



Hussain, an asylum-seeking child, and Rachel, his host, reflect on the joys and challenges they have faced together. Hussain is about to turn 17 years old and has lived in Rachel's home for one year. We recorded their reflections in the run-up to Christmas as they decorated a cake.
>
Frequently Asked Questions



What are Supported Lodgings?
>
Supported lodging is a form of social care available for 16 and 17-year-old looked after children. To become a supported lodgings host you will go through a social work assessment and approval process. Once approved, you will be matched with a young person in need of a loving home and will receive finances to cover your costs as well as ongoing social work support. The Home for Good team will be on-hand to answer your questions and provide information to you along the way.
What do you mean by an unaccompanied asylum-seeking child?
>
In the Government's Immigration rules they are under 18, applying for asylum, separated from both parents and not being cared for by an adult who in law or by custom has responsibility to do so.
Can you tell me more about the children?
>
Unaccompanied asylum-seeking children arrive in the UK following traumatic experiences and dangerous journeys. The majority are boys and tend to be 16 or 17 years old. Countries of origin include Syria, Eritrea, Albania, Afghanistan, Sudan and Vietnam. Their needs will vary; some will be fairly independent having journeyed alone for months or years, whilst others will have high needs. It is important to know that all will have suffered from trauma and will be facing the challenge of settling into a new country, often without any English language.

I don't have a spare bedroom, how can I help?
>
Asylum-seeking children arriving in the UK will need support in a number of ways. First and foremost, they will need a safe and loving home with caregivers who can provide for them. However, they will also need a welcoming community and other practical support such as English language lessons, help with accessing education, opportunities to socialise and will often require material items. If you could assist in providing this wrap-around support that they need, please get in touch with Home for Good. Your support will be invaluable.
Why only Bristol, Wiltshire and the London Borough of Lewisham?
>

Home for Good is initially piloting this project in these three areas. Hosts that are recruited through this project will be approved by their local council and both the carers and the children will receive post-placement support from the Local Authority's social work team. Longer-term, as the project is established, we hope to expand to new areas across the UK.



"Learn to do right; seek justice. Defend the oppressed. Take up the cause of the fatherless."
Isaiah 1:17
Connect locally
I would like to find out what is
going on in my area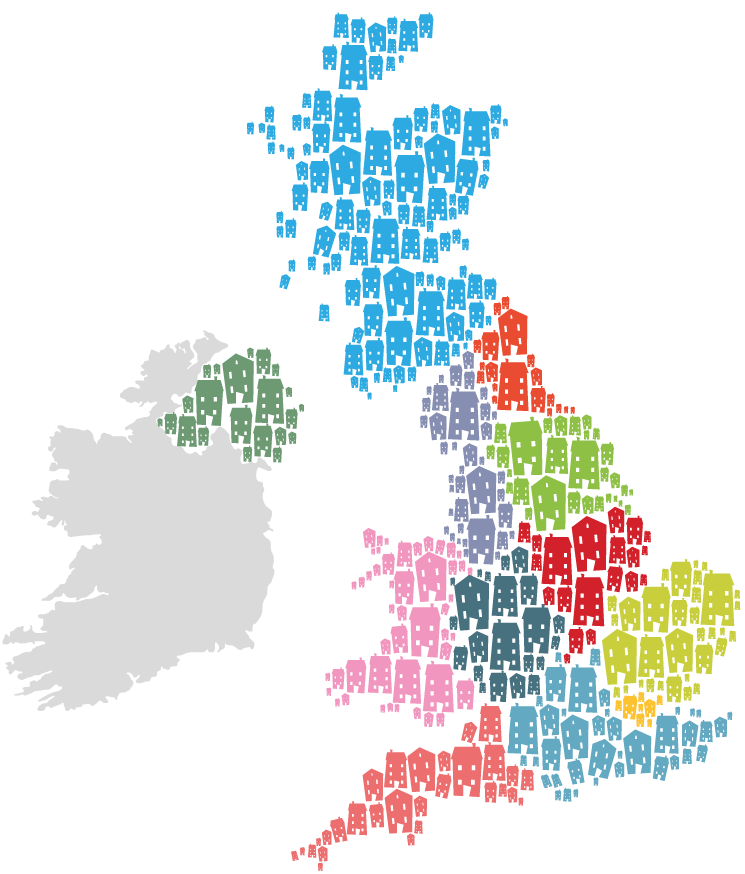 You can make a difference today