Home for Good's response to the coronavirus crisis
>
During this hugely challenging season, Home for Good is committed to our vision to find a home for every child who needs one. We will continue to work passionately on behalf of vulnerable children across the UK.
We will update this page regularly with latest developments and links to areas of our work.
All our activities in this time will be focused on the following five strategic priorities:
1. Finding foster families for children coming into care
There are 2.3 million vulnerable children known to social services in the UK, many of whom are now at heightened risk resulting from lockdown policies. Families are under pressure and children are not being seen as regularly, if at all, by teachers and social workers. There is an expectation throughout the sector that many thousands of children will come into care in the next few months – both now in an emergency situation, and when time passes as children return to their regular routines.
Home for Good is engaging with local authorities to harness the power of faith communities to respond to the need for more foster families, through online church engagement, digital marketing and awareness raising, so local authorities are prepared to meet this need, now and in the months to come.
Links to current open campaigns are listed below:

Bristol Leeds Wiltshire Nottinghamshire Lewisham Northern Ireland Stoke-on-Trent
2. Supporting families who care for vulnerable children
All children who are in or have been in care have experienced loss and trauma, so the changes and pressures of lock down will be hugely challenging for them to cope with. We know that now, more than ever, foster and adoptive families need support. We will be developing online content and resources and facilitating online peer support. Our enquiry line remains open and the team are always here to listen, signpost and pray.

3. Inspiring people to consider adoption for children waiting
At least 3,000 children are waiting for an adoptive family in the UK and this crisis could mean they are waiting even longer. We don't want any child to have to wait once adoption has been deemed their best plan so we will continue to inspire people to explore adoption through online information events and church visits, web-based resources and our Foundations course, which we are repurposing for online use.
4. Assisting our Government to develop positive solutions, policies and pilots that will benefit care experienced children
Children in care need their corporate parent to make wise, informed and positive decisions on their behalf, and those who have been in care should continue to receive the ongoing support they need. Home for Good will continue to serve all levels of government, gleaning and sharing intel from children and carers wherever possible, and developing and contributing to innovative pilots and solutions.
If you would like to make us aware of an issue currently affecting you, please use this form.
Let our advocacy team know what the Government could do for vulnerable children at this time
5. Speaking up for vulnerable children in the media
Children in care and their needs are often invisible to the public, and this is exacerbated ever further by the current media climate so heavily focused on coronavirus. Through continuing to engage with the media, Home for Good will take every opportunity to speak up for vulnerable children through our extensive work on national print and online media, television, radio and social media.
Follow us on:
Connect locally
I would like to find out what is
going on in my area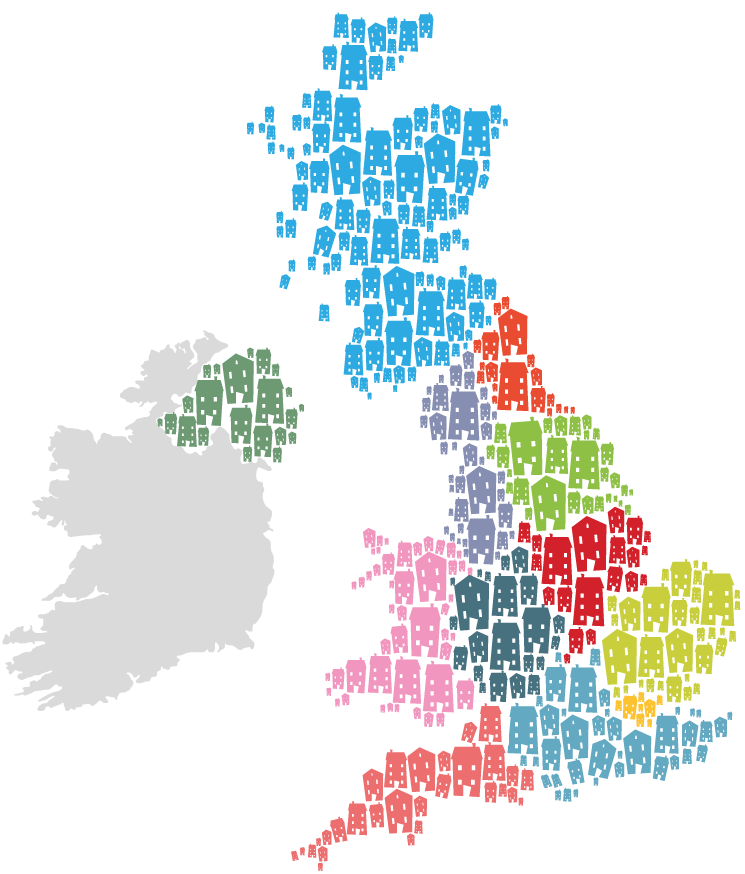 Keep up-to-date
I would like to stay up-to-date with Home for Good's news and how
I can give, pray and get involved to help vulnerable children.