Five things to think about when speaking on adoption and fostering
Dr Tim Davy offers five helpful suggestions for anyone preparing to speak on adoption and fostering.
As I previously explained in this series of articles, fostering and adoption are part of the DNA of the Church. It is one way that we can echo God's heart for the vulnerable, engage in bringing about His Kingdom values of justice, compassion, grace and love, and it is how God, our great Father, expresses His deep love for us – by adopting us into His family.
It should therefore be something that we teach and preach about in our churches.
As you seek to do this, I hope that these suggestions will help you to speak intentionally, creatively and sensitively. Plenty more could be said of course, but here are five things to bear in mind as you prepare.
1) You are not asking the Church to do anything the body of Christ has not done before
As you step into the pulpit, remember that you are not bringing a brand new innovation to God's people. At our best the Church has always cared for the vulnerable, including children in various desperate circumstances, and this is something that can be celebrated alongside recognising the current need.
Within this, remember that there may well be foster carers or adopters among those listening to you, or people with a connection to fostering or adoption in some way (some you may not know about). Be sure to affirm those already engaged with fostering and adoption and also be sensitive to those for whom this could be a painful or difficult subject.
2) 'Orphans' then and now
Part of this sensitivity is with regards to the word 'orphan'. Many of the biblical texts will use 'orphan' or 'fatherless', and it is important to not make simplistic jumps between 'orphans' in biblical times and vulnerable children today. In the Bible an 'orphan' tends to refer to a child who has lost their father and whose loss, because of the societal structures of the time, meant they were economically, legally, and socially vulnerable.
'Orphan' in the UK often conjures up Dickensian images that feel remote and outdated, implying a child who has lost both parents. While this may be the case for a few children in the UK care system, most have sadly had to be removed from parental care, in many cases because of neglect or abuse, so 'orphan' is not a particularly useful word to use.
The texts are, of course, still deeply relevant but, as with all biblical interpretation, we need to account appropriately for the original context and be sensitive to how we relate them to contemporary issues and people.
3) A rich tapestry
Albeit with the above caveats, be adventurous with exploring the many different strands of relevant material in the Bible. Paul wrote some wonderful and profound things about adoption (for example, Galatians 4.1-7 and Romans 8.12-17), but there are many other ways of reflecting biblically on fostering, adoption and the care of vulnerable children.
You could consider using:
Stories of 'adoption', such as Moses and Pharoah's daughter and Joseph caring for Jesus as his earthly father
Stories of Godly hospitality, such as David and Mephibosheth
God's 'adoption' of Israel, which is a key way of understanding his relationship with his people (read this post for more on this)
God's 'adoption' of David's descendants and how this informs our understanding of Jesus' kingship (explained through 2 Samuel 7.12-16, Psalm 2 and Mark 1.9-11)
The Torah's requirements that Israel look after the 'fatherless', widow and 'alien' (Exodus 22.22-23, Deuteronomy 24.17-22)
The Psalmists' celebration of God's fatherhood of the fatherless (Psalm 68.5) or crying out to God to intervene for the vulnerable (Psalm 10.16-18)
Job's model of just and righteous behaviour towards the fatherless (Job 29.11-17, 31.16-23)
The prophets' fury at the mistreatment of the vulnerable (Isaiah 1.1-17, 5.20-31)
Jesus' blessing of the marginalised children (Mark 10.13-16) and what this deeply subversive act means for the church today (read this post for more on this)
James' call to authentic discipleship in James 1.27
There is an enormous wealth of biblical material that can help us reflect on God's call to care for vulnerable children: be faithful and creative in how you approach the topic.
4) Be rooted in your local context and, where possible, make it personal
With 70,000 children in the care system, including 4,000 waiting for adoption and 7,000 more foster families needed, the national statistics can seem overwhelming and quite abstract. Try to find out about the local picture so that it feels more 'real' to people.
If you are in England, a good place to look for the raw statistics is on this Government webpage; information on Scotland is here; Wales is here; and Northern Ireland is here. (Although note when these statistics are from, it is usually the previous financial year).
From this information, I can see there are 550 children recorded as being in the care system in Gloucestershire, where I am based. This feels like a more 'real' figure but is still rather abstract. Are there ways we can make it more personal; for example, include an interview with an adoptive parent, foster carer or social worker, or share a positive story from your community? (Although don't ever reference a family without checking with them first.)
5) Be practical and encourage a response
Consider what practical suggestions you can offer within your talk so that people can respond to what you are sharing (there might be some in this Home for Good article, this one, or this one). Connect people to the Home for Good website if they are prompted to consider fostering or adoption.
Use this opportunity to ask yourselves as a church, 'how can we become a more supportive community for those caring for vulnerable children?' (either those already in the church or those who might come for the first time). Are there other churches in your area you could work with on this? How could you help develop a local network?
In the Home for Good book, Krish and Miriam Kandiah issue this challenge:
'What if we the Church could be known as the people who truly care about the pain and problems of children who have no other family to turn to and whom, it seems, nobody wants? What if the Church was known as the most compassionate and hospitable family in the country?' [1]
What attitudes, structures and practices (small or big) might need to be developed or changed in your church so you can respond to this?
Tim teaches Biblical Studies and Mission at Redcliffe College in Gloucester and has a PhD in the Old Testament. He leads the College's newly established Fostering, Adoption and the Church research project and serves on Home for Good's Council of Reference.
This article has been adapted from its original publication on Fostering, Adoption and the Church in November 2016.
[1] Krish and Miriam Kandiah, Home for Good (Hodder & Stoughton, 2013) page 4
You might also be interested in
Connect locally
I would like to find out what is
going on in my area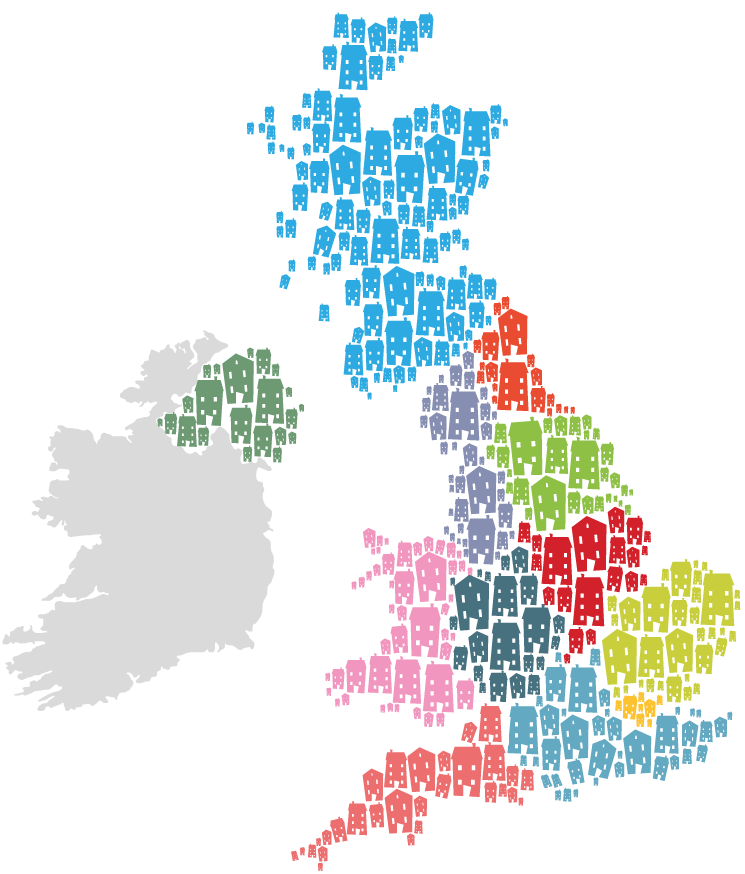 Join our mailing list for the latest Home for Good news and ways to get involved.